Your Guide to Keeping Your Family Safe Around the Hot Tub This Summer
A soak in your hot tub is one of the most relaxing experiences that you can enjoy year round. But like a pool, there are a few things to keep in mind to ensure you and your family remain safe this summer. Creative Energy is committed to the health and well-being of you and your family through the rejuvenating moments in our hot tubs and swim spas. That's why it's so important to practice these six safety tips to ensure an enjoyable time in your hot tub all summer long.
1. Hot Tub Water Temperature in the Summer
While a day-long soak may sound like the ideal summer activity, it's important to keep an eye on your temperature. Staying in the water too long or setting the temperature of your hot tub water too high can cause debilitating overheating issues. Here are the answers to some of the most frequently asked questions when it comes to soaking safety:
What's a Safe Temperature for a Hot Tub?
The temperature of your hot tub should not exceed 104°F, the standard maximum operating temperature for most hot tub models. Most hot tub users find it more comfortable to soak in the 100°F to 102°F range.
How Long Can You Safely Stay in a Hot Tub?
Experts agree that you should enjoy your hot tub in 15-20 minute intervals with periodic cool-off rests in between. Once your body has had time to cool down, jumping back in for another soak isn't a problem!
Is It Safe for Children to Use the Hot Tub?
It is not recommended to allow children under the age of five to use a hot tub without checking with your pediatrician. Older children can enjoy a hot tub experience at a lower temperature. Bring the temperature down to about 95°F, giving the spa proper time to cool, and limit their soak time to 5-10 minutes.
Most importantly, never leave a child unattended around the hot tub or any other body of water to avoid drowning accidents.
2. Hot Tub Sanitization in the Summer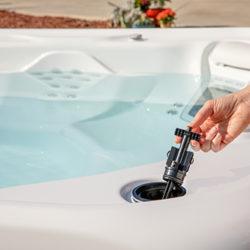 You don't have to be an expert chemist to maintain a spa's water balance and keep it sanitized for healthy use. However, it is an important step to regular spa use that is crucial for hot tub safety this summer.
Consider increasing your cleaning schedule to remove the sunscreen and body lotions common in the summer that can contaminate the water faster.
If your hot tub water is cloudy, it is likely not in a sanitary condition and will need to be cleaned before use. A FreshWater Salt System makes hot tub maintenance much easier with a unique patent-pending technology that creates chlorine from salt to sanitize spa water without added chemicals!
Creative Energy also offers professional spa cleaning services by expert technicians to get you back to soaking quickly and safely without having to lift a finger.
3. Avoid Eating Food and Drinking Alcohol in Your Spa
Backyard BBQs and an evening cocktail are terrific ideas to enjoy the season, but leave it out of your hot tub!
In the best case scenario, an accidental spill requires you to drain and clean your spa water. Meanwhile in the worst case, a glass or plate can get broken resulting in possible damage to your hot tub or injury to you or your guests. Both cases just aren't worth it.
Additionally, alcoholic beverages and hot environments like your spa don't mix. The intoxicating effects of alcohol are intensified by a hot tub's temperature and can lead to overheating, dehydration, and drowsiness. Enjoy cool beverages in non-breakable containers to regulate your body temperature and stay hydrated for your entire soak. A refreshing cocktail or cold beer will be the perfect thing to enjoy while drying off!
4. Be Aware of Medical Concerns Before Getting in the Hot Tub
Hot tubs offer wonderful medical benefits such as reducing stress, relaxing muscles, and providing relief from common aches and pains. If you have an ongoing health condition, regular hot tub soaks could provide many benefits to your daily life. However, it's important to consult with your doctor before starting any new at-home therapies. Some prescription medication can have adverse side effects when your body gets too warm. Similarly, your doctor may not recommend prolonged soaks in warm environments if you have certain medical conditions such as heart disease.
5. Always Use a Spa Cover to Keep Your Hot Tub Secure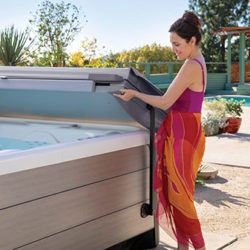 Spa covers not only help protect your spa and promote its energy efficiency, it also protects your family. An open, uncovered spa can be a danger to your small children and pets that can potentially slip and fall in. Always secure your hot tub cover to ensure it is properly sealed.
A hot tub cover lifter is a must-have hot tub accessory this summer. It makes it easier for adults to lift and store the cover by themselves without damaging it. A cover lift will also reduce any strain on your body while removing it. Many models even come with a lock that won't allow anyone to access your hot tub without a key!
6. Avoid Slips and Falls with Non-Slip Surfaces Around the Spa
Getting out of the spa after a nice soak can be a challenge with wet feet and a slippery surface. Invest in quality, non-slip spa steps and a sturdy handrail that is easy to reach for supervised children and adults.
Maintain a safe, non-slip area around your hot tub to prevent accidents, injuries, and damage to your outdoor space. Add some textured surface mats around the base of the hot tub. And don't forget to maintain a waterproof sealant around your wood decking.
Learn More Hot Tub Safety Tips from the Experts at Creative Energy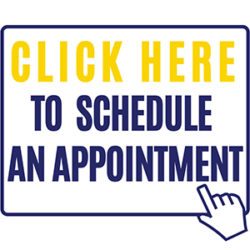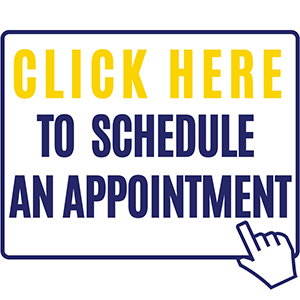 Creative Energy has been the Bay Area's leading hot tub provider for over 40 years. We are dedicated to finding the perfect hot tub for our client's needs at an affordable price. We are devoted to educating everyone about the health benefits of Hot Tub Hydrotherapy as well as proper safety practices to enjoy your soaks with minimal risks.
If you are ready to find the best hot tub for your home and lifestyle, schedule an appointment to meet with a hot tub specialist at one of our Bay Area showrooms in Concord, San Rafael, or San Mateo.