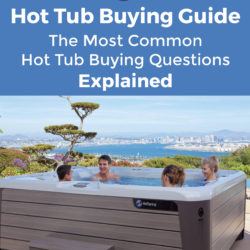 If you have any more questions or would like additional information, feel free to contact one of our locations in San Rafael, San Mateo, or Concord anytime.
If you're wondering about the next step, we can either set up time for you to stop in to answer any questions you have on pricing or options for financing. Or we can schedule time for a complimentary private test soak in your prospective hot tub.
We can also schedule a complimentary backyard consultation. Our team will make a visit to your backyard to help you find the right spot to put your new hot tub and advise on things like water, power, fit, recommended placement, and delivery.
If you're interested in seeing our award-winning selection of hot tubs, please stop into one of our San Rafael, San Mateo, or Concord showrooms.