Relieve Stress by Adding Hot Tub Hydrotherapy to Your Wellness Routine
After the year we have all had, everyone is probably feeling a little stressed out. But for millions of people, stress is an ongoing issue that negatively impacts their health. Chronic stress can have negative effects on your emotional, mental, and physical wellbeing.
Stress levels are at an all-time high for many of us. When we're stressed, our muscles get tense and full relaxation can feel impossible. With hot tub hydrotherapy, you can loosen up built-up tension and refresh your body and your mind. In fact, all it takes is a quick 15 minute soak in your home spa to experience the benefits of hydrotherapy.
Hot tub Hydrotherapy is a great way to find relief from stress in the comfort of your own home. Not to mention, it can also provide many other health benefits.
The Health Benefits of Hydrotherapy:
Reduce stress and anxiety
Improve sleep
Relieve common aches and pains
Improve circulation
Immune boosting
And much more!
Considering adding hot tub hydrotherapy to your daily wellness routine? Let us help! Continue reading to learn more about our four most popular hot tub models for stress relief and their hydrotherapy features, available now at Creative Energy.
4 Hot Tub Models Perfect for Stress Relief Available at Creative Energy
At Creative Energy we pride ourselves on carrying the world's #1 best selling hot tub brands. Not to mention, many that we carry have incredible hydrotherapy features built right in!
HotSpring Spas Limelight Flair
Our Limelight Flair hot tub is specifically designed to allow you to sit back, relax, and enjoy therapeutic jetted massage in a comfortable lounge seat. With 43 targeted jets, you can relieve tension with gentle massage to your neck, back, shoulders, calves, and feet.
As a result, this tub creates a truly relaxing experience and allows stress and tension melt away.
HotSpring Spas Limelight Prism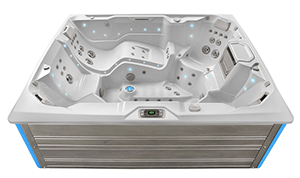 The Prism spa from our Limelight collection allows you to experience the benefits of jetted massage therapy in the comfort of your own home. This model comes with an incredible 73 jets. Not to mention, it includes an extra powerfully targeted foot and leg massaging jet.
Unwind, destress, and relieve built up tension throughout your body with this life changing personal spa.
HotSpring Spas Highlife Grandee
Our Grandee spa from the Hot Springs Highlife collection is our most popular large open seated tub. Along with 43 jets with customizable capabilities, this state-of-the-art jetted massage system also includes Moto-Massage® DX jets in two seats. HotSpring Spas revolutionized the spa industry with this one-of-a-kind moving jet that cascades up and down your back. As a result, you get to experience deeper relaxation. 
HotSpring Spas Highlife Envoy
The Highlife Spa collection includes the premium Envoy hot tub which offers incredibly tranquil ambiance. Did you know that giving yourself a break from harsh white light could work wonders to reduce stress? This hot tub model has beautiful color-changing lighting built inside and out. In addition, a serene Bella Fontana Water Feature creates the ideal calming environment to relax in. 
Learn More About Relieving Stress with Hot Tub Hydrotherapy From the Experts at Creative Energy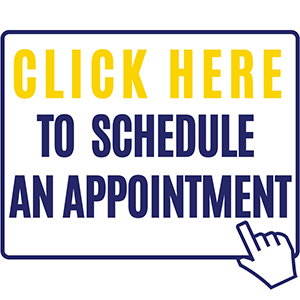 Creative Energy has been the Bay Area's leading hot tub provider for over 40 years. Our team is dedicated to helping customers find the perfect hot tub for their needs at affordable prices. Additionally, visit our blog to learn more about how Hot Tub Hydrotherapy can benefit your health. Plus, get more expert advice from our technicians.
Ready to find the best hot tub for your home and lifestyle? Go ahead and schedule an appointment to meet with a hot tub specialist at one of our Bay Area showrooms in Concord, San Rafael, or San Mateo.