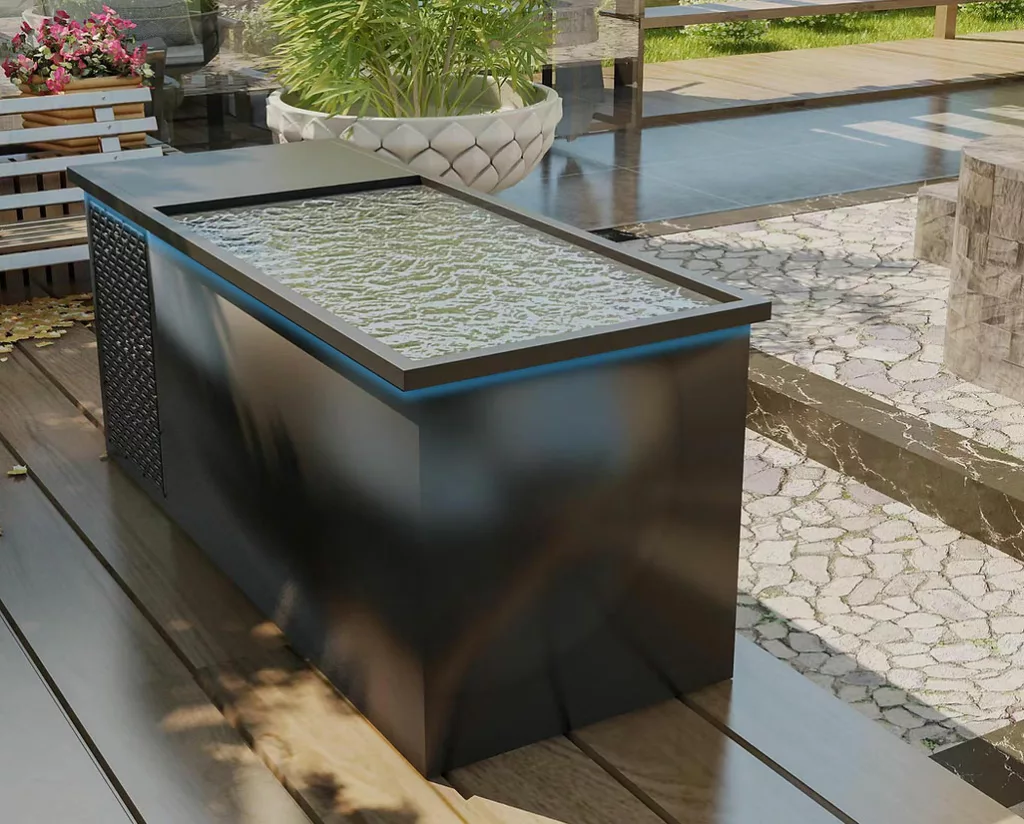 Get ready to dive into the world of cold plunge therapy with your very own cold plunge tub from Arctic Plunge. Cold plunge tubs are more than just ice baths or chest freezers; they are highly beneficial for muscle recovery and inflammation as well as stress management. And we love this model from Arctic Plunge because not only does it make all these health benefits accessible at home, but it's easy to set up and effortless to maintain.
Cold Plunge Benefits
Reduces muscle soreness
Boosts recovery time
Decreases inflammation
Improves circulation
Fights stress, anxiety and depression
Stimulates resting metabolism
Enhances sleep quality
Specifications
The cold plunge tub from Arctic Plunge is manufactured from stainless steel and aluminum making the interior bacteria resistant and easy to clean. Plus, the system includes an ozone sanitation system to keep water cleaner longer.
And with a sleek teak wood exterior, this cold plunge tub looks absolutely beautiful either inside or outdoors.
Seating Capacity: 1 adult
Dimensions: 2' 5" x 5' 11" x 2' 6"
Volume: 79 gal.
Weight: 275 lbs. dry | 935 lbs. filled
Electrical: 15 AMP, 110V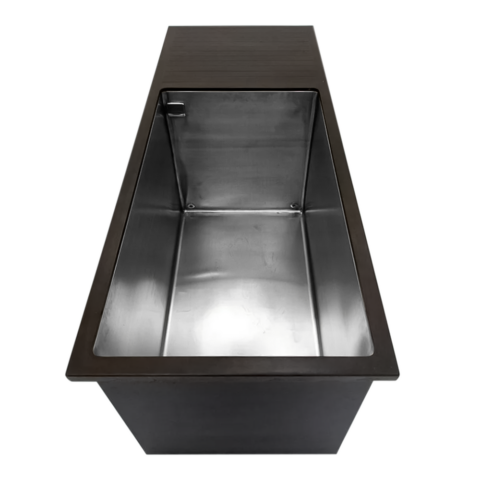 Set up
Arctic Plunge's cold plunge tubs require no plumbing. Simply fill and drain your tub with a garden hose. If you're interested in professional setup, no worries. Our technicians can deliver and install your new cold plunge tub and have it ready for your first dip in no time. Get in touch with our service center department to schedule a free at-home consultation. Or stop by one of our three award-winning showrooms throughout the Bay Area.
Maintenance
We recommend regularly changing your tub's water once every few months and, at the same time, giving it a good cleaning with simple hydrogen peroxide.
Ready to Take the Plunge?
"*" indicates required fields