A HotSpring Spa can transform your backyard into your own personal oasis and is a great way to unwind after a long day, and reduce stress. So when you sink in for a relaxing soak, the last thing you'll want to find is murky water, a noisy pump, or a clogged jet! Making sure your hot tub is always clean, and running smoothly is essential to maintaining the longevity and luxury of your spa experience. At Creative Energy, we offer top-of-the-line spa supplies that will help you maintain your hot tub year-round, and keep your water clean and clear with less effort. Having a few key spa supplies on hand will make caring for your tub a breeze and ensure your spa remains in perfect working order for years to come.
Read on to learn about the top five spa supplies every hot tub owner needs to make caring for your HotSpring Spa stress-free.
The Best Spa Supplies to Keep Your Hot Tub Clean and Running Perfectly with Less Work
1. Protect Your Spa Cover with 303 Aerospace Protectant
A quality hot tub cover can help you maintain the temperature of your water and the sanitation of a personal spa with less effort. So keeping your cover in tip-top shape is important to ensure it does its job. Cleaning your spa cover with 303 Aerospace Protectant will keep it looking great, free from mildew, and protected from damaging outdoor elements.
Simply spray your hot tub cover every couple of months with Aerospace Protectant spray and wipe it away to minimize mildew, repel stains, and restore its color and luster. This advanced spray formula also offers powerful UV protection. This in turn prevents fading and cracking on multiple spa cover materials including vinyl, fiberglass, treated leather, and many more.
2. Freshwater Spa Shine Keeps Your Hot Tub Clean and Polished
Keep your personal spa looking brand new with Freshwater Spa Shine polish. This sealant works double duty by keeping your spa looking sparkling clean and providing a hard protective coat. This long-lasting formula bonds to your hot tub surface. Plus, it won't be affected by UV rays from the sun, temperature, or other chemicals. So you can lock in your spa's luxurious polished finish without leaving any unsightly streaks, smears, or residue.
3. Keep Your Hot Tub Jets Clean With Ahh-Some Spa Cleaner
Sinking in for a relaxing jetted message in your HotSprings spa sounds like your own personal paradise. Make sure your hot tub jets remain clean and in perfect working order with the Ahh-Some Plumbing and Jet Cleaner.
This cleaner gets into all the hard-to-reach places in your personal spa. It removes any built-up gunk that can be tough to reach. Body lotions, oils, and other debris can accumulate in your jets and plumbing over time. This can result in crude odors and unsightly sediments in your spa water. With the Ahh-Some cleaner, you can easily flush out your plumbing and jet system. Ensure your spa is free of potential clogs and fully sanitized with Ahh-Some Spa Cleaner.
4. Get Better Water Circulation with SpaGuard Filter Cleaner Spray
With SpaGuard Filter Cleaner you can prolong the use of your hot tub filter, and improve the water circulation of the system. The advanced spray formula promotes better filtration. It removes those nasty oils, dirt, scale, and grime that accumulate in your spa filter over time. Clean your filter every six weeks to reduce the number of chemicals needed to keep your spa clean and sanitized. It only takes 15 minutes when you use the SpaGuard cleaning solution.
5. Vanishing Act Calcium Remover Keeps Your Spa Water Soft, Clean, and Clear
Calcium particles can make your spa water feel hard or abrasive, and even cause damage to certain hot tub components. With the Vanishing Act Calcium Remover, you can easily eliminate hard calcium molecules without the need for harsh chemicals. The revolutionary product leaves your spa water feeling silky soft on your skin, and protects the internal system from damage. Make caring for your spa easier, and extend the life and luxury of your spa water with Vanishing Act.
Have Spa Supplies Delivered Directly to Your Home from Creative Energy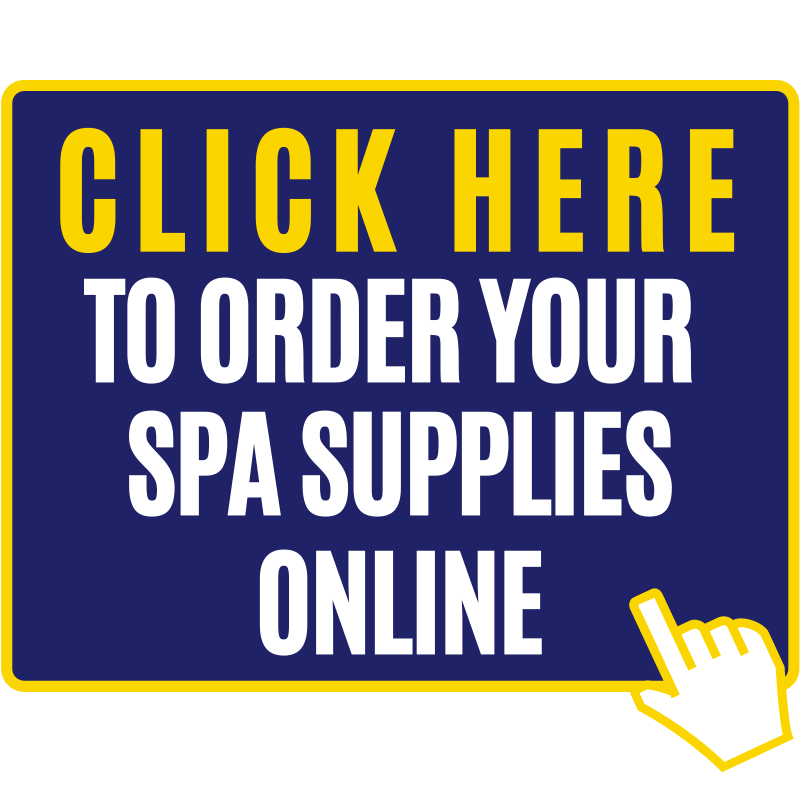 Maintaining your hot tub doesn't have to be a chore! Shop all our spa supplies online, and have them delivered directly to your door to ensure your hot tub remains clean and operates perfectly all year long!
Contact our hot tub experts at Creative Energy to learn more about maintaining your spa. Schedule an appointment at one of our Bay Area showrooms in Concord, San Rafael, or San Mateo.