Stick to Your New Year's Resolutions this Year with Help from Creative Energy
The best New Year's resolutions are the ones that focus on your health and happiness for years to come. Resolutions to improve your mental, emotional, and physical health require commitment to long-term lifestyle changes. Here at Creative Energy, we want to give you the tools you need to achieve your goals this year and for many more to come. 
Here are three New Year's resolutions that Creative Energy can help you to actually keep, and that will continue to benefit you year after year.
1. Meet Your Fitness Goals this Year With a Swim Spa
While most gyms and health centers still remain closed, many Bay Area residents are turning to at-home fitness routines to stay in shape! At Creative Energy, we can help transform your backyard into your own personal gym with a new Endless Pools® Swim Spa.
No matter what your current fitness level is, a swim spa is a great way to start an at-home workout. Plus, the level of ease and amount of enjoyment will encourage to stick to it. Swim spas are known for their jets that create an adjustable current to swim against. 
With an Endless Pools swim spa, you can also get a low-impact, full body workout. Plus you can work on your endurance and improve your flexibility. Don't forget to customize your swim spa fitness system with a variety of work-out accessories. Our favorites are the aquatic bike or underwater treadmill!
Read our previous article about How to Use Your Swim Spa for Exercise. We compiled a list of workouts you can do to help fulfill your New Year's fitness resolutions this year!
2. Reduce Stress by Starting a Hot Tub Hydrotherapy Routine
Looking to achieve your wellness goals and reduce your stress this year? Regular hot tub soaks may be more beneficial than you might think. A simple 15 minute soak in a hot tub can lower your heart rate and blood pressure. Not to mention, it can relieve stress and built-up tension throughout your body.  
This remedial technique has been used for thousands of years to treat a number of different ailments. Today it is known as hot tub Hydrotherapy, and most commonly used to treat chronic stress and anxiety, and relieve pain from arthritis or other rheumatic conditions.
At Creative Energy, we understand that a hot tub can be a therapeutic tool. It can benefit your overall well being. With your own personal spa, experience the many health benefits of hydrotherapy for your daily wellness routine this year. Check out Four of Our Most Popular Hot Tub Models for Stress Relief available now at Creative Energy.
3. Spend More Quality Time with Your Family With a Fireplace
Nothing enhances a special moment quite like a fireplace. Want to spend more time with your significant other or the entire family? A fireplace is a great way to encourage more opportunities to spend quality time together. 
A fireplace can transform a home in a comfortable and inviting space the whole family will enjoy year round. Nothing beats settling in for a movie night with a cozy fire, or gathering around the fireplace for an exciting family game night. Get your kids excited to build and tend to the fire together. Plus take this opportunity to teach them the ins and outs of fireplace safety. 
Whether you enjoy the cozy ambiance of a traditional wood-burning fireplace or prefer the convenience of a gas fireplace, the Creative Energy team is here to help you find the best one for your home and family!
Keep Your New Year's Resolutions This Year with Creative Energy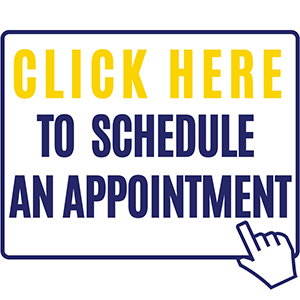 Creative Energy has been the Bay Area's leading provider of top of the line hot tubs, swim spas, and fireplaces for over 40 years. Our team is dedicated to helping our customers. Let us help you find the perfect home accessories to suit your unique needs and lifestyle at affordable prices. 
Take the first step towards committing to a healthier lifestyle and meeting your goals this year. Schedule an appointment to meet with a specialist at one of our Bay Area showrooms in Concord, San Rafael, or San Mateo.