How Regular Soaks in a Saltwater Hot Tub Can Benefit Your Health and Wellbeing
Saltwater spas are perfect for anyone looking to spend less time cleaning and more time relaxing. In fact, with a saltwater sanitation system, you can keep your hot tub water clean, clear, and sanitized for up to a full year with far fewer chemicals. But that's not all!
Not only does this type of natural sanitation system reduce your maintenance requirements, but saltwater hot tubs can also provide a variety of amazing health benefits as well. If you're looking to incorporate more natural solutions into your daily life, consider adding regular soaks in a saltwater hot tub to your health and wellness routine.
Read on to learn how a hot tub with a saltwater system can benefit your health and provide ultimate relaxation. 
1. Saltwater Hot Tubs Require Fewer Chemicals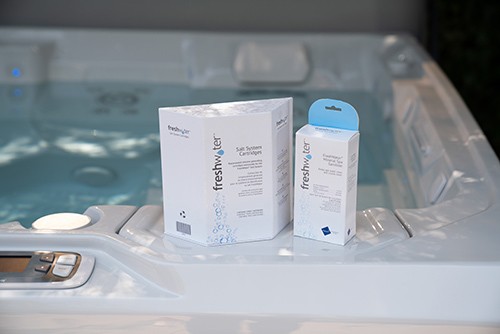 Saltwater sanitation systems use salt to naturally generate chlorine that is gently released into your hot tub water in small amounts. This keeps your spa water clean and sanitized without the need to manually add any additional harsh or irritating chemicals to your tub.
With saltwater spas, you don't need to drain your water as often, so you are able to conserve water, while also exposing your home and environment to fewer chemicals in the process.
2. Health Benefits of Saltwater Hot Tubs Include Full Body Detox
Another of the many health benefits of saltwater hot tubs is that they can also help detox your skin and other major areas all over your body. Regularly soaking in saltwater helps draw out toxins, waste, and excess water from your liver, kidneys, and digestive tract. This can help boost your immune system, aid in kidney and liver function, improve your body's natural ability to absorb more nutrients from food, and help reduce water weight.
3. Saltwater Hot Tubs Provide Natural Pain Relief
Hydrotherapy involves the combined therapeutic effects of heat, buoyancy, and gentle jetted massage to provide pain relief from a variety of conditions. With a personal spa, many people are now able to experience the benefits of hot tub hydrotherapy in the comfort and privacy of their own homes.
When salt is introduced to hot tub water, the water becomes more buoyant making it is easier to float. This in turn reduces the amount of weight and pressure constantly being applied to your bones, joints, and muscles. Within 20 minutes of soaking in the warm salt water, everyday aches, pains, and tension can be greatly reduced, and mobility increased.
4. Health Benefits of Saltwater Hot Tubs Include Reduced Stress and Tension 
Stress can not only have negative effects on your emotional and mental state, but it can also greatly impact your physical well-being. Many people carry stress and tension in their neck, shoulders, and back muscles without even noticing it. Even just high levels of concentration can cause you to clench your jaw and tighten your shoulders.
Soaking in the warmth of a saltwater spa coupled with jetted massage can ease the effects of stress and tension throughout your entire body so you can finally enjoy deep and full relaxation.
5. Naturally Softer Skin
Saltwater can provide a very gentle, yet effective exfoliation to your skin every time you go for a soak. This helps soften the skin by removing dead skin cells, and can even help reduce clogged pores. 
Many people describe soaking in a saltwater spa as similar to enjoying a natural mineral hot spring. With fewer chemicals to cause potential irritation, your skin and hair are left feeling rejuvenated and fresh.
Find the Best Hot Tub For Your Health Needs at Creative Energy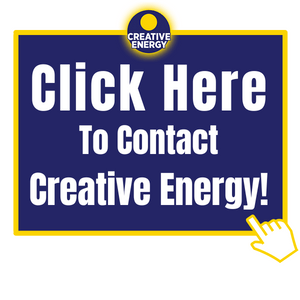 For over 45 years, Creative Energy has been the Bay Area's leading supplier of personal spas available at affordable prices. We pride ourselves on carrying the world's #1 best-selling hot tub brands and helping our customers find the perfect addition for their home, lifestyle, and budget.
You can view our selection of hot tubs online, or stop by any of our Bay Area showrooms in San Mateo, San Rafael, and Concord to view them in person.