Will a Gas Fireplace Insert Save Me Money?
Bay Area homeowners are no strangers to fluctuating temperatures throughout the year. While our area is undeniably beautiful, it's not uncommon to wake up in the morning to find a light frost on the grass or to have a sunny day turn into a chilly windy evening. Living so close to the coastline, even in warmer months, temperatures can drop pretty low at night, with the chill and fog sticking around until the following afternoon.
So imagine the convenience of simply flipping a switch and instantly relaxing next to the warming glow of a fire. With no hassle or fuss, the entire room is your ideal temperature within minutes. That's not all – While your space is now extra cozy and comfortable you can also enjoy the peace of mind of knowing you're spending significantly less on monthly heating costs.
Too good to be true? No way!
With a gas fireplace insert, you can enjoy highly efficient heating at the press of a button and the beautiful ambiance of a traditional fire, all while saving money, time, and energy. Read on to learn how!
6 Money-Saving Benefits of Gas Fireplace Inserts
1. Lower Fuel Costs
Many homeowners are upgrading their outdated heating systems with more cost-efficient gas fireplace inserts. Not only do they use less gas than a traditional furnace, but gas inserts are also a much more efficient heat source than many older wood-burning fireplaces.
Just like older homes are drafty, outdated fireplaces and chimneys lose more heat than they put out into a room. Natural gas fireplaces on the other hand give off much more radiant heat into a space so you need less fuel to efficiently warm the room.
2. Reduces Maintenance Fees
Gas inserts require very little know-how to keep them running in tip-top shape. With no ash or wood debris to worry about, there isn't much of any upkeep required between uses. An insert can run for hours at a time, multiple days in a row, and remain immaculate because they do not produce any smoke, soot, or other byproducts that would need to be cleaned away.
This means you won't need to spend any extra money on special cleaning products or tools to keep your fireplace safe and clean. To ensure a gas fireplace insert remains performing its best all you need is an annual inspection from a technician.
3. Environmental Savings
Gas fireplace inserts are fully sealed which ensures heat is never wasted. You also have complete control of how much energy you use and for how long. You can easily ignite a fire with the flip of a switch, adjust it to your ideal temperature, and the space will quickly warm up to exactly your liking.
Many people also preferred gas inserts because they do not require the use of any electricity, release any smoke into the air, or require any burning of plant-based materials which can be a more eco-friendly option.
4. More Heat in Less Time
With a gas fireplace insert, you can enjoy immediate warmth from a beautiful fire, and maintain a comfortable temperature in your home much more efficiently. Modern inserts produce more heat than other traditional home heating methods and their design significantly reduces the amount of heat lost.
Their ease of use eliminates any time-consuming tasks like stoking a fire and their high heat output significantly reduces the amount of time it takes for a space to get warm.
5. Heat Your Home During Power Outages
Gas fireplace inserts work regardless of electricity. So you can rest assured it will continue to burn and provide you with light and warmth in the event of a power outage. If you have ever lost power due to a strong rainstorm or experienced one of PG&E's planned power shut-offs, your know the price of having light and warmth is actually priceless.
6. Add Value to the Home
Installing a gas fireplace insert can increase the value of your home and make it even more appealing to future buyers. Not only does a luxury fire feature save you money, but they are also a highly desirable commodity and gorgeous addition to any space.
Fireplaces are among the most popular features buyers look for in homes for sale. In fact, in a 2021 report by Refine, they saw homes with fireplaces listed for 13% more than the national median.
Save Money on Energy Costs With a Gas Fireplace Insert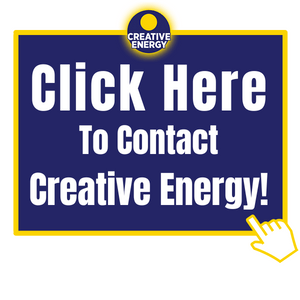 With over 40 years of experience, the experts at Creative Energy are here to help you find the perfect fire feature for your home, lifestyle, and budget. If you are looking to save money on heating this year, and add instant value to your home, consider investing in an energy-efficient gas fireplace insert.
Contact us online today, or visit us at one of our Bay Area showrooms in San Rafael, San Mateo, or Concord.