If you are in the market for a new hot tub, you may search for the best hot tub for hydrotherapy, or the best energy efficient hot tub, or maybe one that's easy to maintain. Hot Spring Spas check off all of these boxes and then some. With benefits ranging from stress relief and improved sleep to muscle relaxation and pain relief, it's no wonder why more people choose Hot Spring spas.
5 Reasons Hot Spring is the #1 Selling Hot Tub Brand in the World
With hydromassage jets, comfortable seating, and countless customizable features, a Hot Spring hot tub is your own private hydrotherapy haven in your backyard. While they have always been a popular choice for people looking to enhance their health and wellness, Hot Spring is also known as the #1 selling hot tub brand in the world! Read on to learn why so many people agree that Hot Spring spas are among the best hot tubs available.
1. Best Hot Tub for Hydrotherapy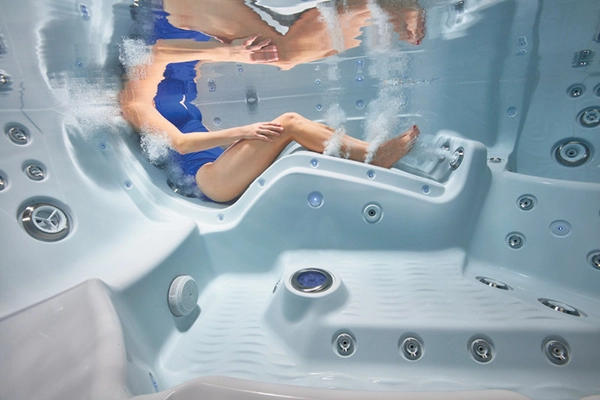 Hot Spring has been in the hot tub business for more than 45 years. They are true innovators who hold numerous industry patents, including the Moto-Massage® DX moving jet, which is available on all Highlife® spa models. This revolutionary hydromassage system directs two powerful jets of soothing, warm water up and down your back, while four Precision® jets take care of your neck and shoulders.
Every hot tub seat is ergonomically designed and features additional jets, all strategically placed to address tension in your back, neck, shoulders, calves, wrists, and feet. Plus, the built-in comfort control system and SmartJet® feature allow you to easily customize the jet pressure across all the jet groups.
2. High Consumer Ratings and Expert Reviews
Hot Spring spas have some of the highest consumer confidence ratings, with customers leaving rave reviews like:
"This company really stands by their products and their customers. We're on our second Hot Spring hot tub from Creative Energy in San Rafael. The first one lasted for 16 years. The second one is going on seven years and just had its first pump go out. Great tubs, good service and repair staff. We are very satisfied customers."
– AD T, Berkeley, California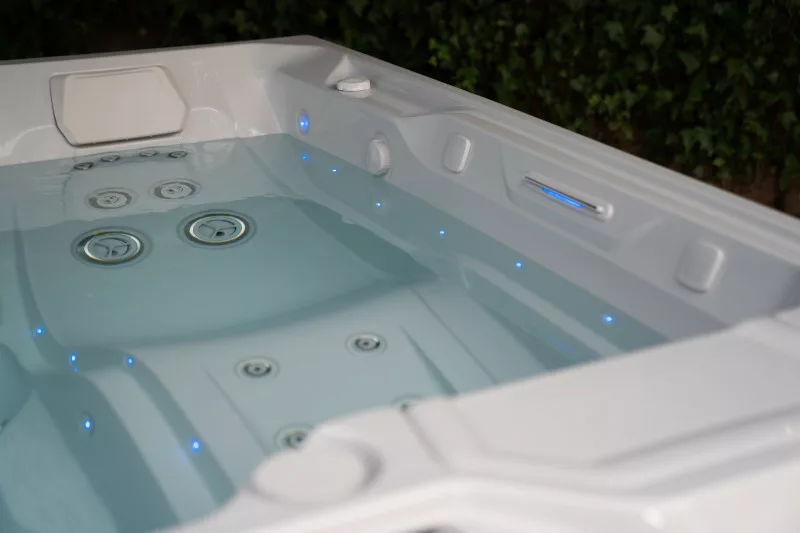 It's not just our customer who love these spas either. Home improvement guru Bob Villa listed two the Hot Spring spas in his top ten for 2022. Highlife Jetsetter LX was touted as the most therapeutic hot tub of 2022, while the rounded-triangle-shaped Hot Spot TX was proclaimed the best hot tub for small spaces. We have to agree with him there. And did, in our recent article, "Top Hot Tub Design Ideas for Small Spaces and Decks." 
3. Easy Hot Tub Water Care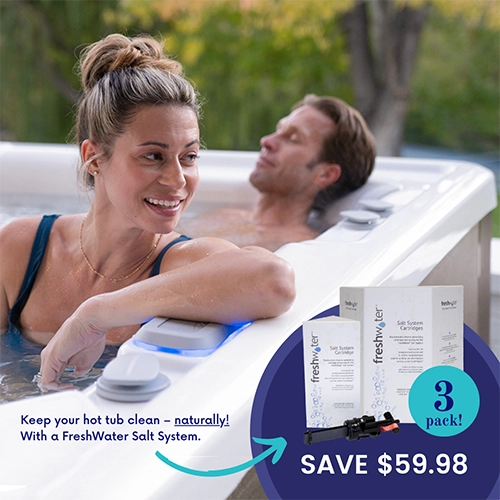 No matter what hot tub you purchase, water care is part of spa ownership. Hot Spring knows you'd rather not be overwhelmed with a variety of complicated water care. Making it no surprise that their spas are notoriously known as the best hot tubs for easy water care. Keeping your spa water clean and fresh is easier than ever before with their built-in reminders that display in the control panel to let you know what needs attention and when.
All Hot Spring spas in the Highlife and Limelight Collections can be made even easier to maintain by adding a FreshWater® Salt System. With this salt system, you and your family can enjoy soft, natural-feeling spa water without harsh odors or irritating chemicals, for even more health benefits. Spas typically require draining and refilling three times per year, but with the FreshWater® system, your water will stay clean for up to a whole year, saving you time, energy, and money.
4. Energy Efficiency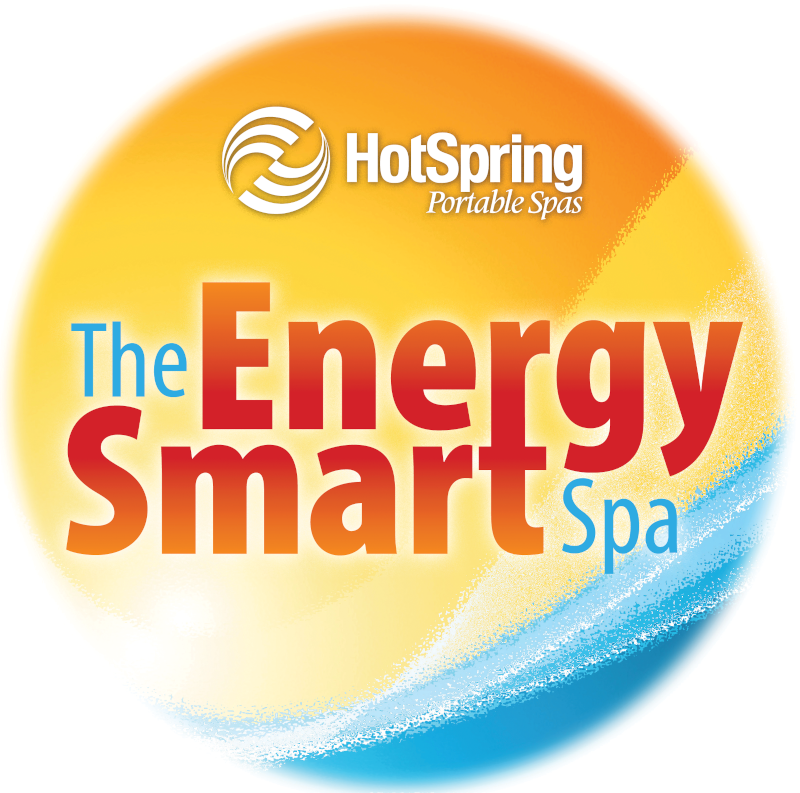 Hot Spring is committed to energy conservation and energy efficiency in all of the hot tubs that they produce. This is another area where they have continued to innovate and patent new, and improved technology to help you save on energy costs and reduce the carbon footprint of your spa.
No-Fault® Heater
Available on the Highlife and Limelight collections, the titanium No-Fault heater efficiently transfers the heat to the water, while resisting corrosion more than other heaters of its kind.
Dense Insulation
The high-density, foam insulation in the shell of Hot Spring spas is the same type used in commercial freezers. The Highlife Collection also includes a ribbed base pan, which allows for air pockets to further insulate the spa while minimizing the surface area in contact with the cold ground.
Silentflo 5000® Circulation Pump and Pump Shroud
Available on Highlife and Limelight spas, the Silentflo 5000® circulation pump circulates the water every minute of the day while using less energy than it takes to illuminate a 40-watt bulb. The Silentflo pump can also recycle the heat from the equipment compartment back into the water for even more energy conservation.
5. Amazing Custom Hot Tub Features
Whether adding more convenience, functionality, or relaxation, there are so many amazing hot tub features available to fully customize your spa experience with a Hot Spring hot tub!
Color Changing LED Lights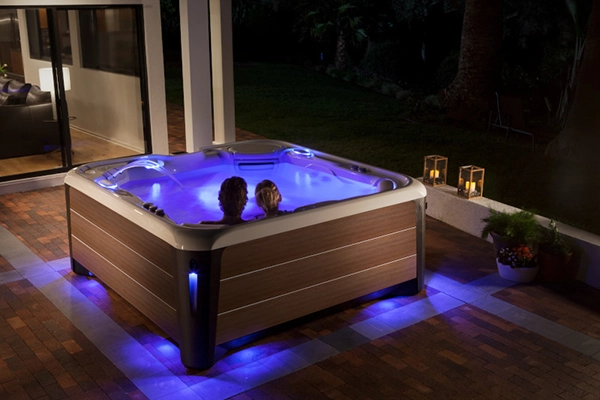 You can take your spa experience to the next level with a multi-colored LED lighting system that comes as a standard feature on many of our hot tub models.
Wireless Stereo System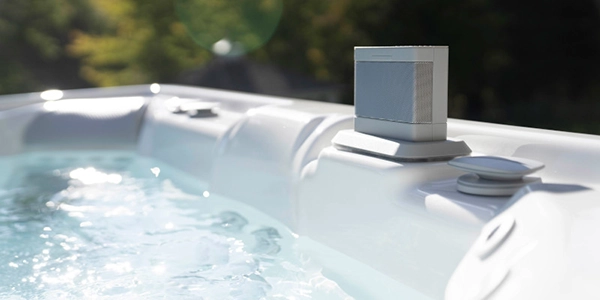 You can even enjoy your favorite playlist with a wireless stereo and speakers built right into your spa.
Waterfall Features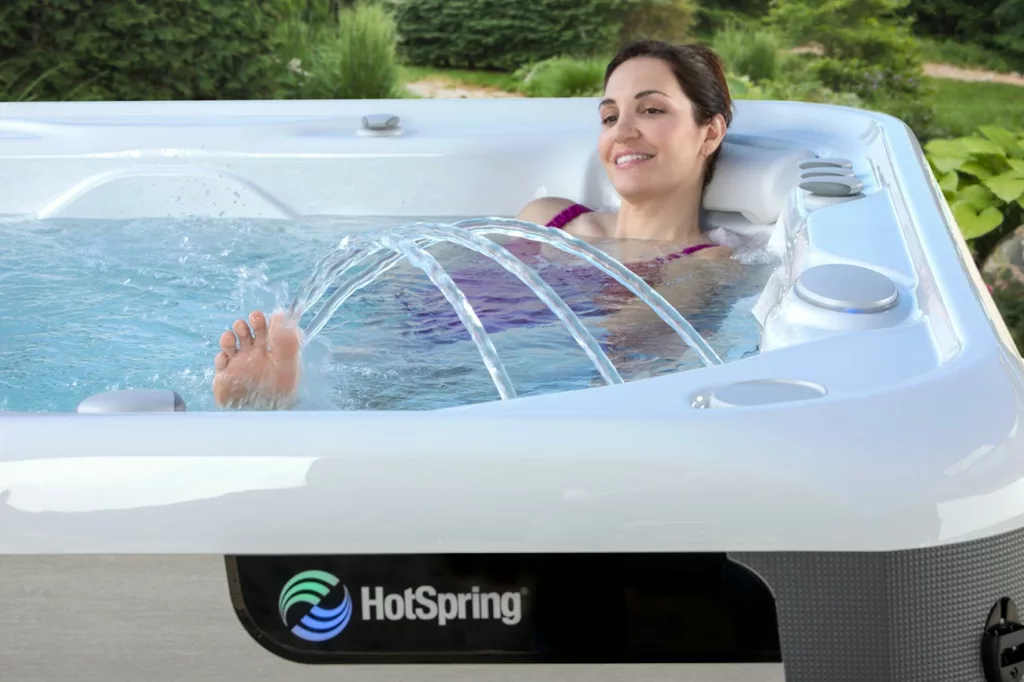 Many Hot Spring spas also come with beautiful waterfalls for pure relaxation and tranquility.
Find Your Favorite Hot Spring Spa at Creative Energy
Clearly, when it comes to the best spa for hydrotherapy, water care, energy efficiency, positive reviews, and custom features, Hot Spring is the winner. Creative Energy has been a Hot Spring dealer for more than 45 years, serving the greater San Francisco Bay area. We do everything we can to make your purchase, installation, and ongoing care and maintenance as easy as possible.
Stop by any of our Bay Area showrooms, conveniently located in San Rafael, San Mateo, and Concord today!