Deciding what hot tub to get is one of the most exciting parts of getting your own personal spa. But with so many options out there, choosing the perfect spa for your home can feel a little overwhelming. That's where we come in! In this expert buying guide, you'll find all the information you'll need to pick the best hot tub for your home, lifestyle, and budget!
Find the Best Spot to Put Your Hot Tub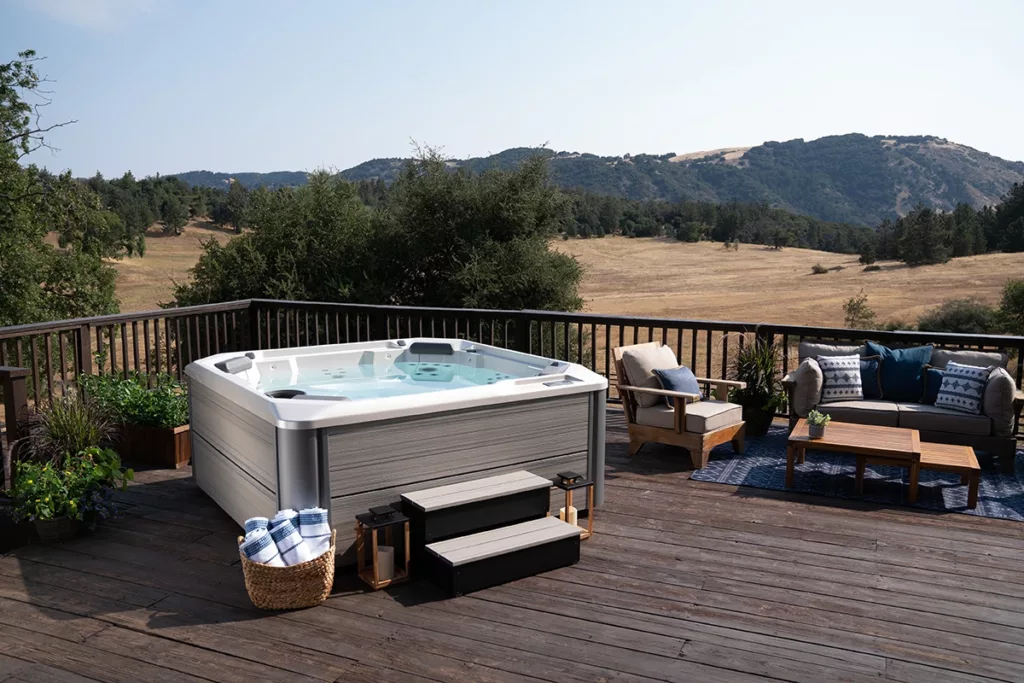 When deciding which hot tub is best for your home, it's important to decide where you want to put it first so you can determine the perfect size and shape for the space.
Accessibility
When choosing the best spot to have your new spa installed, it's important to consider factors like privacy, landscaping, water drainage, and access to electrical sources. You will also want to make sure your spa is easily accessible for both you and your technicians when it's time for routine cleaning and professional maintenance.
Weight Capacity
Next, you'll want to take weight capacity into consideration. Wherever you have your new spa installed will need to be able to support the weight of the hot tub when it's filled with water, plus the combined weight of everyone in it.
For instance, a smaller model spa that seats three people weighs around 455 pounds when empty, and 2,650 pounds filled with water. Plus, with the added weight of three adults, it would be safe to estimate your actual total weight capacity at over 3,100 lbs.
If you are looking for a hot tub to install on a deck or patio space, make sure to have a professional inspection done to ensure the space can safely support the weight of a spa.
Determine the Best Hot Tub Size for Your Home
From how well it fits in the space, to the comfort of users, choosing the right hot tub size is crucial because it can directly impact your spa experience overall.
Dimensions
The available space where you plan to install your hot tub is a crucial factor. You need to select a size that suits the area perfectly– a spa that is too big, simply won't fit, while a model that is too small, can look odd and out of place.
Begin by measuring the area where you plan to install the hot tub. This includes both the available ground area and vertical space factoring in any overhead obstructions like tree branches or roof overhangs.
Seating
The size of the hot tub also determines how many people can comfortably use it at once. Whether you're looking for a smaller spa for two people or a larger model that can seat six people or more, you can find a spa in just about any size.
Hot Tubs for 2-3 People
---
Hot Tubs for 4-5 People
---
Hot Tubs for 6-7 People
At Creative Energy, you can actually schedule a private test soak at any of our showrooms to try out different hot tub models and seating options to ensure they are exactly what you're looking for.
Must-Have Hot Tub Hydrotherapy Features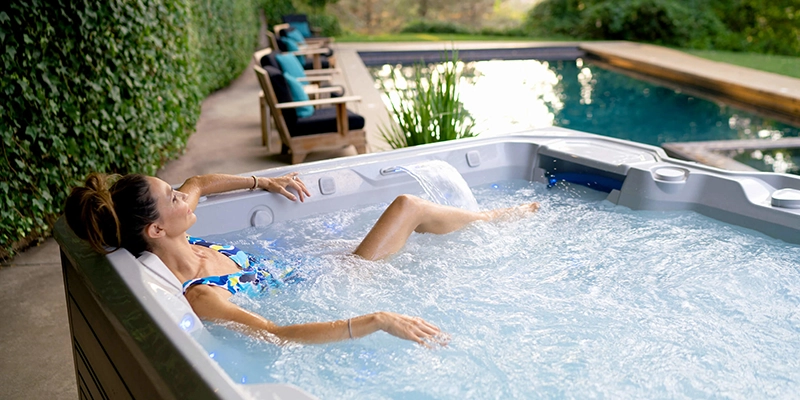 When selecting the perfect hot tub for your home, there are lots of different hydrotherapy options and entertainment features to choose from across various models. Here are just a few examples of some of the features to look for in your future spa.
Directional Hydromassage Jets
These jets are designed to let you target specific areas of your body using easy-to-adjust directional nozzles for the ultimate hydromassage experience.
Directional Precision Jets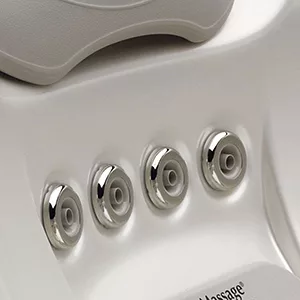 These jets target muscle groups throughout your back, neck, and calves to provide a customizable massage right where you need it most.
Rotary Hydromassage Jets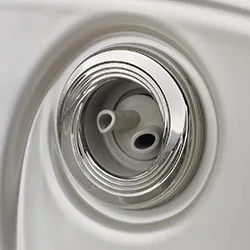 These rotating jets create a powerful steam of moving water, providing a soothing massage that relieves tension in your shoulders, neck, back, calves, and wrists.
Moto Massage DX Jets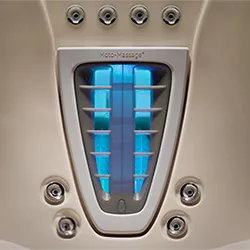 This one-of-a-kind moving jet massage system cascades up and down your back for soothing targeted relief.
Soothing Stream® Jets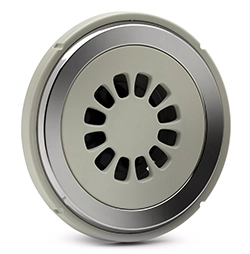 This unique jet stream system delivers a powerful yet gentle massage to relieve tension in your shoulders and upper back.
Jet Stream® Jets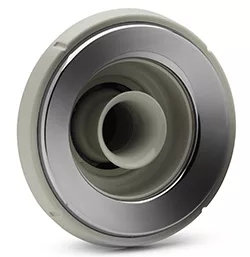 For aching lower back pain, this whirlpool jet offers invigorating relief using directional hydromassage techniques.
Don't Forget About Entertainment Features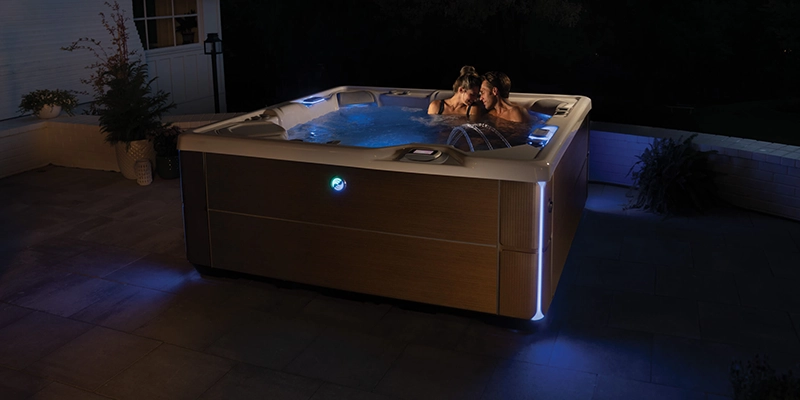 If you're looking to up the entertainment value of your new spa, there are a number of standard and custom features you should keep an eye out for. Some of our most popular custom features and must-have hot tub accessories include:
Waterfall features
Color-changing LED interior lights
Wireless Bluetooth Sound System
Weatherproof Wireless TV
And more
Find the Best Hot Tub Water Treatment Option for You
Every hot tub will require some level of cleaning and water care to ensure it remains in perfect running order. However, different spa models are compatible with a variety of different water care systems, some of which can keep your spa water clean, clear, and sanitized for up to a full year.
Freshwater® Salt System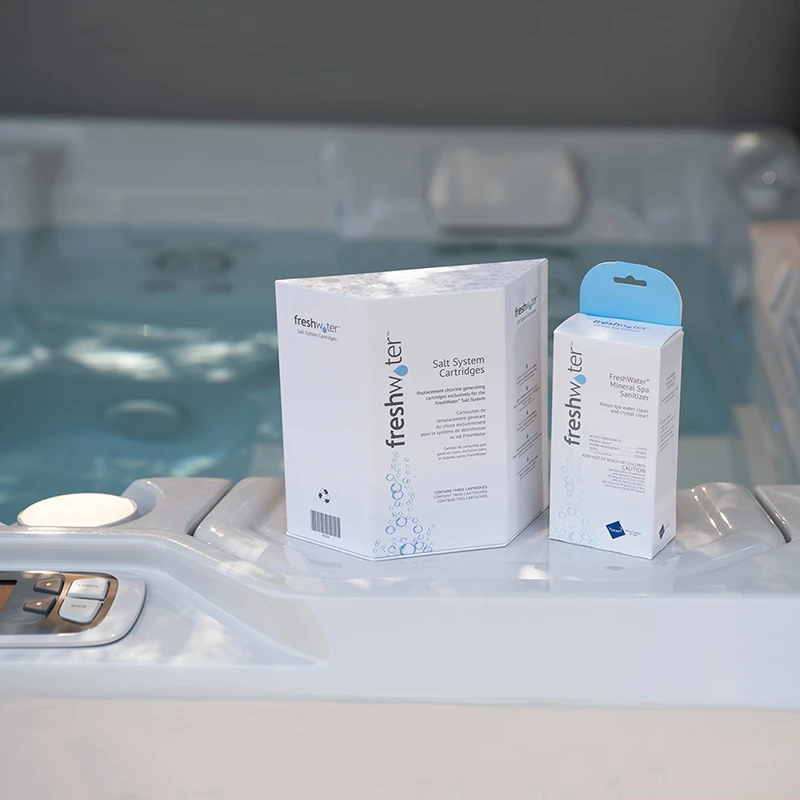 Compatible with all Highlife and Limelight models, the Freshwater® Salt System makes it easy to keep your spa clean for up to a year. The Freshwater® Salt System uses salt to create a natural chlorine that keeps your water sanitized for up to 12 months without chemicals.
Freshwater® Salt System features and benefits:
Water feels natural and doesn't irritate eyes or skin
Requires fewer chemicals, producing no strong smells
Saves water by requiring no drains or refills for up to a year
Freshwater ® Ozone System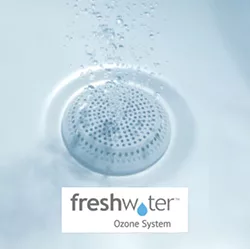 Also compatible with all Highlife and Limelight models, the Freshwater ® Ozone System uses a combination of ozone and silver ions to keep your hot tub's water crystal clear, all while lowering the need for chlorine. With this system, you can enjoy clean, sanitized water free from contaminants or excessive amounts of chemicals.
Freshwater ® Ozone System features and benefits:
Water is continuously cleaned with ozone and silver ions
Dose the water with MPS every use and chlorine every week for simple maintenance
Reduced chlorine levels without compromising water clarity
Schedule a Private Test Soak to Find the Best Hot Tub for You
Creative Energy is here to help you choose the perfect spa for your home. With decades of experience serving the Bay Area, our professionals have the expertise to match you with the perfect hot tub for your needs. Contact us online to request a free home consultation or schedule a private test soak at any of our Bay Area showrooms in Concord, San Rafael, or San Mateo.
From consideration to installation, Creative Energy's friendly professionals are there to help you along every step of the way.
Get Full-Service Delivery and Installation from Creative Energy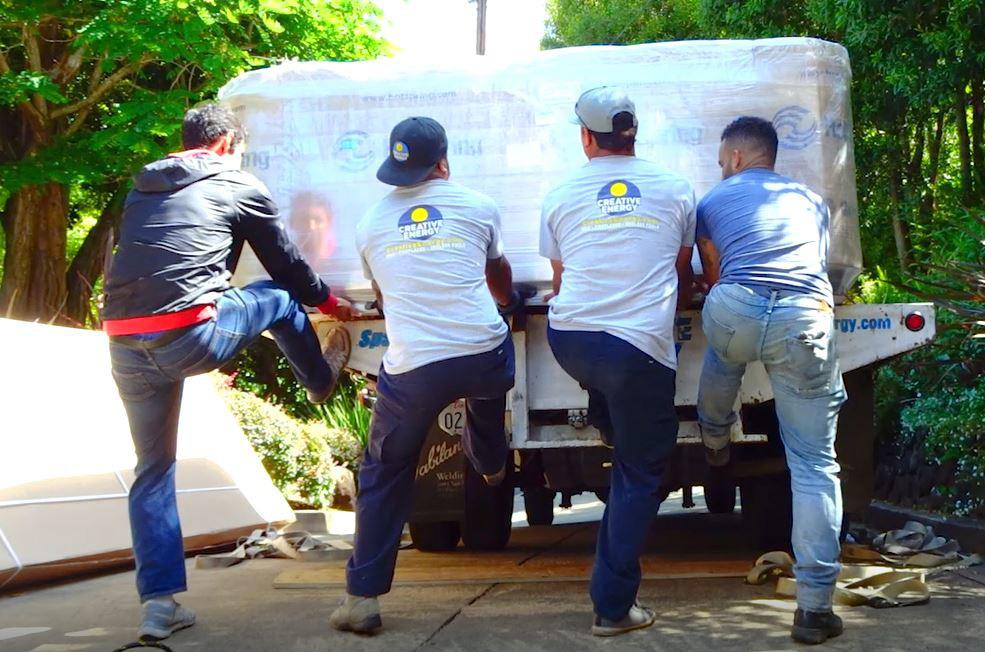 At Creative Energy, we provide white glove delivery and installation. Your Swim Spa or Hot Tub will be fully installed and set up, with no mess left behind.