Sinking into warm crystal clear water and enjoying a therapeutic jetted massage is the ultimate way to relax after a long day. When you own a hot tub, this level of tranquility is always just steps away. Owning a personal spa can be completely life-changing. Help protect your investment and keep your hot tub in tip-top shape with routine cleaning and the occasional hot tub inspection. Maintaining your spa will not only keep it sanitized, but it will also prolong the lifespan of your tub, and ensure ultimate luxury for years to come.
How Many Years Does a Brand New Hot Tub Last?
At Creative Energy, we are proud to offer premium spas made with the highest-quality materials. With excellent care and a regular inspection schedule, you can expect to enjoy your hot tub for 20 years or more!
What is a Hot Tub Inspection?
Issues with your spa are usually much simpler to prevent than they are to fix, so the best way to ensure your hot tub remains running perfectly is with proper upkeep and routine inspections.
During a hot tub inspection, a professional technician will thoroughly examine all the external and internal components and test all of your spa's equipment and controls. These inspections help ensure all the essential functions of your tub remain in perfect working order.
Hot Tub Inspection Checklist
Proper maintenance and inspections go a long way in keeping your hot tub in top condition. Read on to learn more about the most common things a hot tub technician will look at during a routine spa inspection.
Cover Inspection
To ensure your hot tub remains at a stable temperature when not in use you will need a spa cover. Your hot tub tech will examine the fit of your cover to ensure it properly protects your spa and keeps it clean and safe. It is important to inspect your spa cover for any possible damage or wear that could compromise its function.
To ensure your spa cover remains in pristine condition you can use a highly effective product like 303 Multi-Surface Cleaner to keep it clean and protected from excessive wear and tear.
Shell Inspection
It is also important to routinely inspect the shell of your hot tub for any signs of damage. Your technician will look for any cracking or crazing fractures (small spider web-shaped cracks), chips, or blistering. Other common concerns to look for in your hot tub shell include scratches, stains, mold, and mildew.
Spa Lighting
During an inspection, your technician will examine all of the internal and external lights in your spa to ensure they are functioning optimally.
Hot Tub Controls
Your spa technician will test and evaluate your spa for any possible control issues. This will include testing the responsiveness of all your touch screen controls, as well as any remote control features.
Power Supply
Your spa is equipped with fast-acting circuit breakers called Ground Fault Connection Interrupters (GFCIs). During an inspection, your technician will test the GFCIs and safety switches to ensure your power supply and the built-in safety functions are operating properly.
Heating System
A spa technician will test your hot tub's internal thermostat to ensure it always keeps your spa water at a safe operating temperature.
Spa Filtration
Your inspector will examine your filters and filtration system to ensure it is working optimally. They will also clean or replace the cartridge should it be required. Your hot tub filter is essential to maintaining clean and clear water. Depending on how often you use your spa, filter cartridges generally need to be replaced every 1 – 2 years. 
To help improve the lifespan of your filter cartridges, consider using products like Freshwater Filter Cleaner to remove oils, minerals, and debris that accumulates over time.
Plumbing and Jet Inspection
Inspections are important to ensure your hot tub jets and plumbing system remains working correctly. Your spa inspector will look for any signs of possible damage to your plumbing lines and signs of possible mold and mildew growth. They will also test the jet pump to ensure the motor operates smoothly and optimally.
Use professional-grade spa cleaning products such as Spa Purge to clean out your spa plumbing system. This will keep your spa cleaner for longer and improve the water circulation and filtration. 
Equipment Leaks
There is plenty of opportunity for your hot tub to potentially spring a leak. With routine inspections, you can ensure even the smallest drips never turn into big problems. A technician will begin by looking at the area around your spa for signs of a possible leak, like water accumulating on the ground or under the shell.  
They will then inspect the internal components for any water leaks around the pump, filter, plumbing fitting, and jet return. Your spa inspector will look for any noticeable signs of rot or water damage around the pipes, or moisture build-up inside the housing compartment.
Fix a Leak Spa Sealer is a great solution for sealing leaks or holes up to ⅛ inches in diameter. This highly concentrated solution also doubles as an effective surface coating that reduces rust and corrosion in your spa.
Chemical Accuracy
To ensure your spa water remains clean, clear, and sanitized it is important to maintain the correct chemical levels. Having trouble maintaining the pH, alkalinity, calcium hardness, or sanitizer levels of your water? A spa technician can help determine the cause during their inspection.
They will also gladly walk you through the steps to properly test your spa water, and treat it accordingly.
Contact the Technicians at Creative Energy for a Professional Hot Tub Inspection Today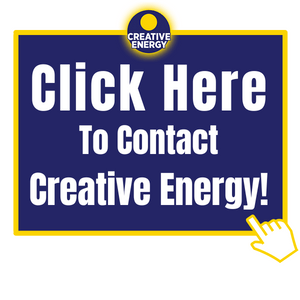 To ensure your hot remains in perfect working order, routine inspections are essential. Having trouble maintaining your water level, or are experiencing any issues with your control system or power supply? Contact a professional hot tub inspector as soon as possible. 
Creative Energy has been providing the Bay Area with the world's #1 selling hot tub brands for over 40 years. We also proudly provide full-service delivery and installations, along with professional spa repair and inspections.
 Contact us online today to schedule an appointment with one of our hot tub technicians. Or visit one of our showrooms in San Rafael, San Mateo, or Concord.