Fourth of July Sales Event
June 30th–July 9th, 2023
Buy a HotSpring spa from Creative Energy, and choose one of the following: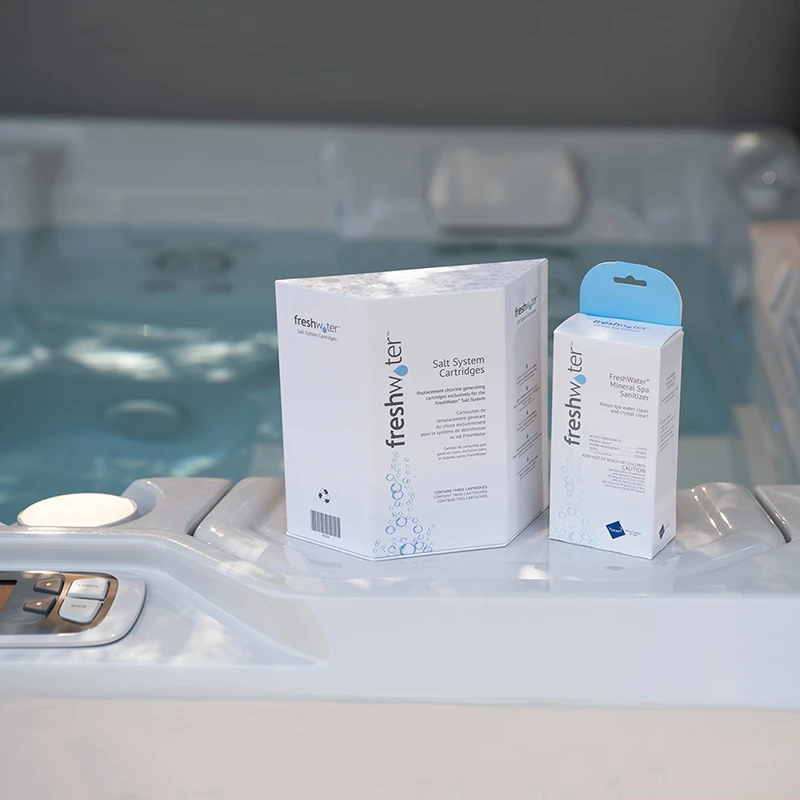 Salt Water System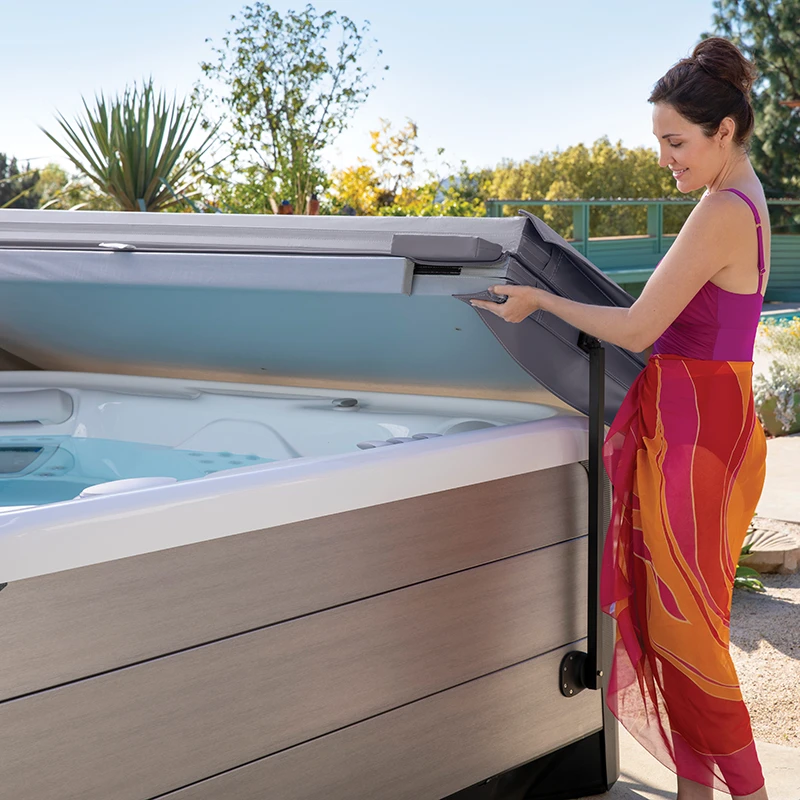 Cover Lifter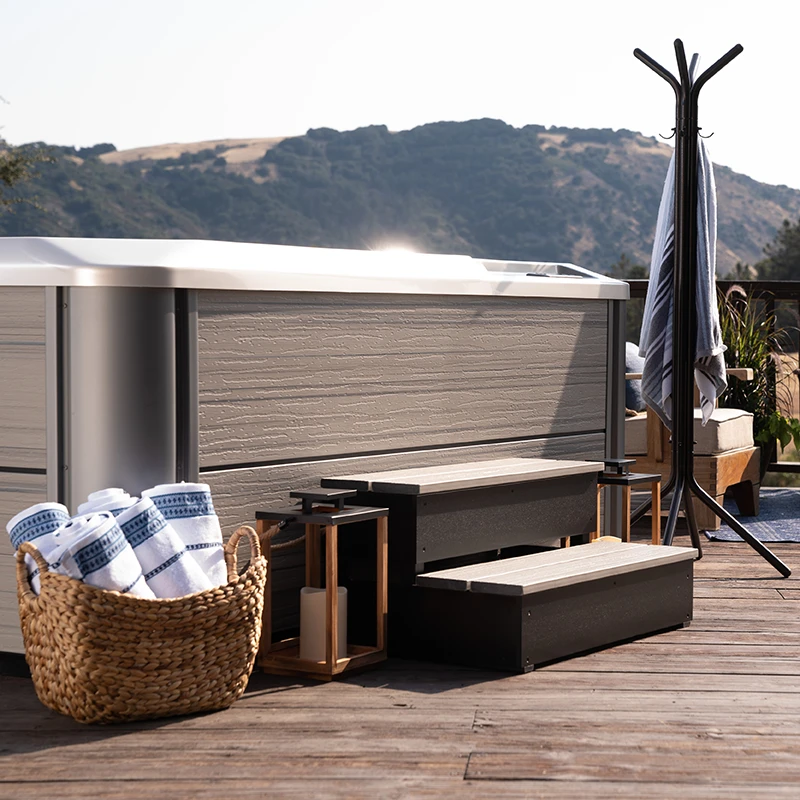 Side Steps
– OR –
CREATIVE ENERGY Pays Sales Tax!
Indulge in the rejuvenating warmth of therapeutic hot water for as little as $99 per month. Take advantage of our special financing plans, with options available for up to 144 months, making it easier than ever to experience the benefits of our luxurious hot tubs.
When Creative Energy pays the sales tax, that's a huge savings for you, with up to $3,000 on a new hot tub! With savings like that, there's no reason to wait! Choose from our new 2022 and 2023 Hot Spring hot tubs and your backyard will be your favorite place to be!
Act soon! Early Birds get immediate backyard consultations, best access to in-stock spas, and faster factory orders. Receive an additional cash-off discount when you place your deposit BEFORE the holiday weekend.
Save Up to $3,000 on Top-selling Hot Tubs!
Now's your chance to save BIG on the world #1 selling hot tub brand! Creative Energy has been a leading Hot Spring hot tub dealer in the Bay Area for more than 45 years. Consumers and industry experts around the world agree that Hot Spring spas are the best hot tub brand for hydrotherapy, custom features, ease of maintenance, and energy efficiency.
Best Hot Tubs for Hydrotherapy
The Hot Springs Highlife Spa Collection features the most jets for the ultimate in hydrotherapy to relieve tension, ease joint pain, and reduce stress. The Highlife Vanguard seats six and features 38 jets, including Moto-Massage jets that cycle up and down along your back. The IQ control panel makes customizing your soak and keeping your spa water fresh super easy!
Best Hot Tubs for 2-3 People
If you need a hot tub that seats 2-3 people, the Hot Spring Hot Spot collection has amazing options all equipped with Hot Spring FROG @ease In-Line Sanitizing System, which makes water care almost effortless and uses 75% less chlorine. The 3-person Hot Spot SX has 17 jets, including a Moto-Massage jet that moves up and down your back.
Best Hot Tubs for 4-7 People
When you need more room for a big family, or to share your backyard bubbles with friends, the elegant designs and slick features of Hot Spring Limelight collection will never let you down. One of the most popular in this collection is the Limelight Flair, which is a 6-person hot tub with a row of open seats and a lounge and plenty of jetted foot room and a total of 43 jets.
Accessory Details: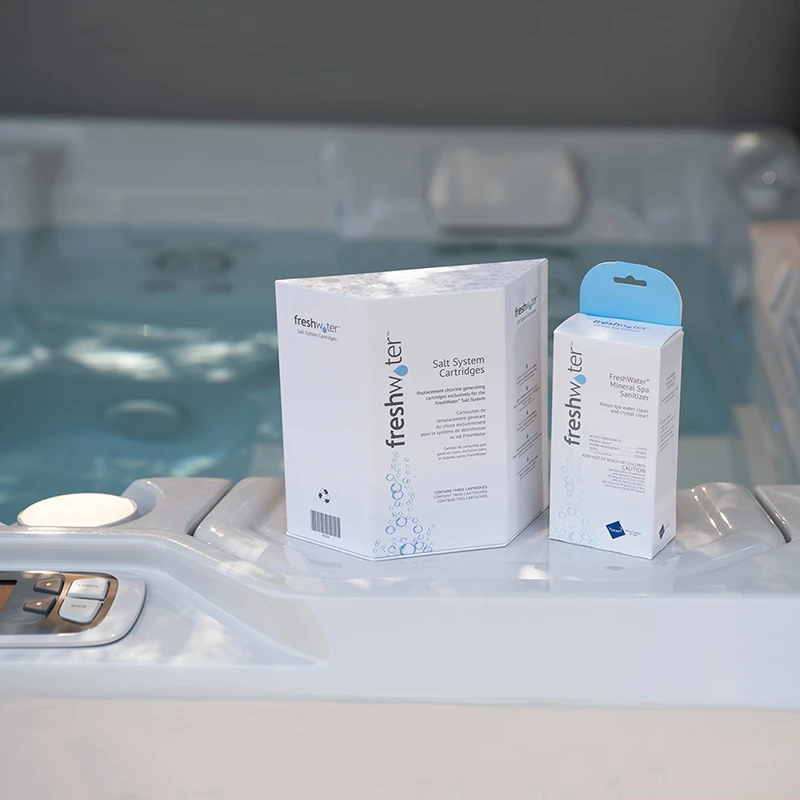 Saltwater System
The FreshWater® Salt System, available for all Hot Spring Highlife and Limelight hot tubs, makes keeping your water clear and fresh even simpler, and with fewer chemicals. Plus, you'll only have to drain your spa once a year, saving you time and conserving water.
Cover Lifter
Creative Energy has several options for hydraulic spa cover lifters to choose from that are specifically designed for use with your Hot Spring hot tub or swim spa cover. Spa cover lifters are made from the highest quality materials and will keep your spa easily accessible and protected for many years to come.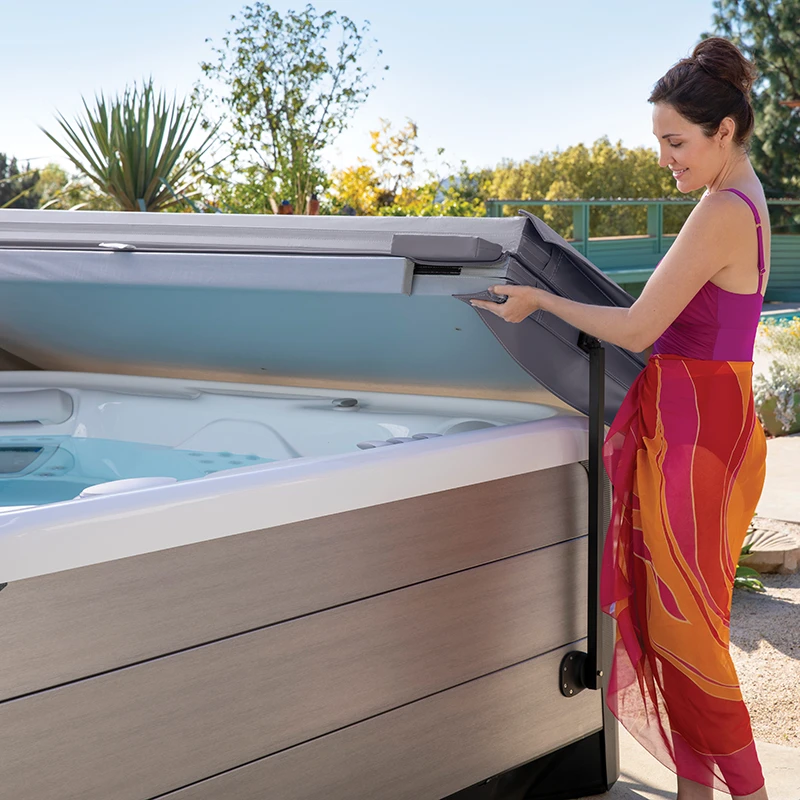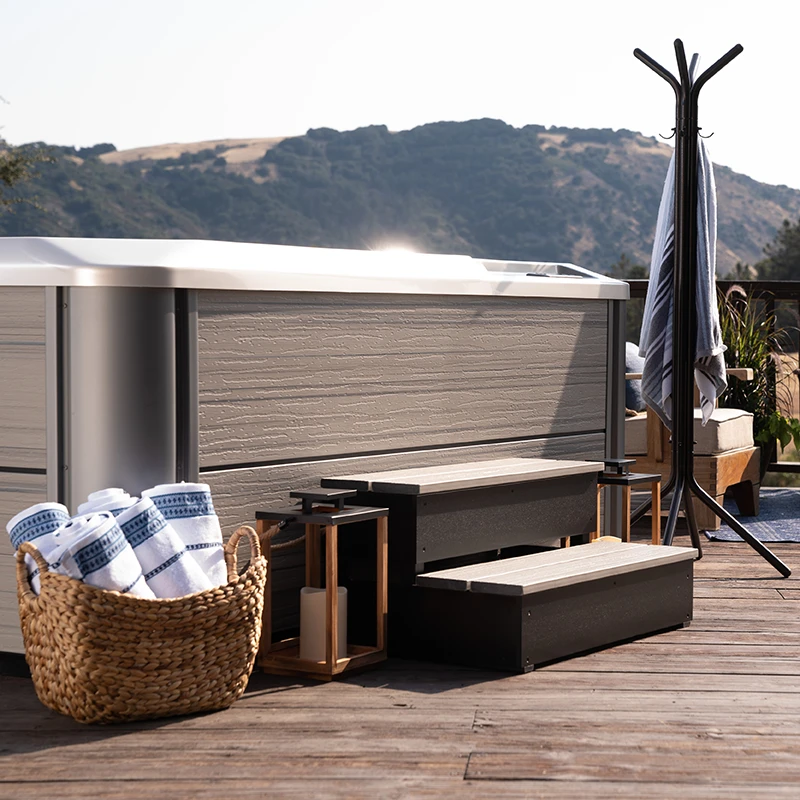 Side Steps
Safety is important – for you, your family, and your guests. Adding side steps to your swim spa or hot tub will increase its accessibility and keep you and your guests safe as they enter and exit for their therapeutic soak, swim, or workout.
All of the Hot Spring spas at Creative Energy have optional steps in the same material and finish as the outer shell of the spa. We also offer steps in rugged, easy-to-care-for polymer in several colors.
Get Full Service Delivery and Installation from Creative Energy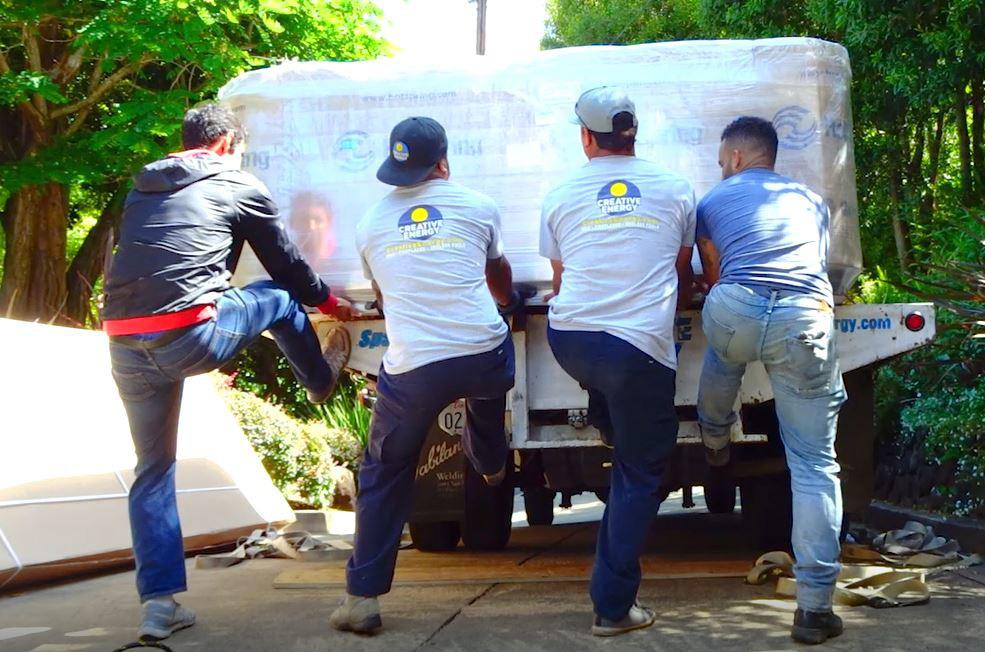 At Creative Energy, we provide white glove delivery and installation. Your Swim Spa or Hot Tub will be fully installed and set-up, with no mess will be left behind.
Cannot be combined with any other discount or promotion.