If you've always wanted your own personal spa, but struggling with choosing the best place to install a hot tub in your backyard, this guide is for you. Read on for some hot tub placement tips from our experts at Creative Energy.
How to Choose the Best Place in Your Backyard to Install Your Hot Tub
There are a number of things you should consider before deciding the best place to put your new hot tub. With a little pre-planning, delivery, and installation of your new spa will be efficient and simple.
Hot Tub Use
Your comfort, safety, and privacy are all key factors in choosing the perfect location for your new personal spa.
Your Comfort
Your new hot tub is designed to be enjoyed for years to come so be sure to place your spa in an area that will be comfortable for you and your guests for a long time.
Spa Privacy
If your outdoor area requires added privacy, consider adding tall plants or shrubs around the area, or investing in a portable privacy wall.
Hot Tub Safety Accessories
Consider adding handrails and steps to ensure your hot tub area is safe and accessible for people of all ages and mobility. Investing in a quality spa cover will also ensure your tub remains free of debris and the temperature remains stable when not in use.
Hot Tub Location
Once your hot tub is delivered, finding the perfect spot in your backyard to install it all depends on the design of your outdoor space, as well as your personal preference.
Landscaping
The area you place your new hot tub will need to be flat, smooth, and strong. To ensure your spa remains clean and free of damage, the foundation should be clear of any dirt and mud. Your spa should be elevated at least four to six inches on a sturdy platform of cement or gravel so it never sits directly on soil or dirt.
Weight Capacity
You will need to consider the weight of your hot tub when it is full of water, as well as the added weight of each adult user. The weight of a full spa can range from 3,000lbs to over 6,000lbs on its own. The area you place your spa will need to be structurally sound enough to hold the combined weight of your spa full of water, as well as every person in it.
Hot Tub Maintenance
Your new spa will require annual maintenance and routine inspections to ensure it remains in tip-top running order for years to come. When choosing a spot to place your spa, consider how easy it will be for you or service workers to access your tub.
Water Drainage
To properly clean and maintain your hot tub, it will need to be fully drained at least once a year. Additionally, spills and overflow are always something to consider, so having a drain nearby might be important to maintaining your tub.
Hot Tub Servicing Access
During your annual servicing, workers will require a minimum of three feet of access around your entire hot tub.
Preparing Your Backyard for Hot Tub Installation
When you purchase a hot tub from Creative Energy you also get full-service delivery and installation. Our professional technicians will manage all the heavy lifting and set-up to ensure your new spa is ready for use.
Before your new hot tub arrives consider these three factors to ensure the delivery and installation process is as efficient as possible.
Delivery Path
Your delivery team will need a clear and wide path to your backyard to begin setting up your new spa. Move all outdoor furniture or other potential obstacles to create an easy delivery path for your hot tub technicians.
Electrical Sources
Different spa models require different amounts of electrical power to operate. Our hot tub technicians will be able to ensure you have access to proper electrical sources with adequate amounts of power prior to your delivery day.
Water Source
You will need to make sure you have easy access to a water source wherever you decide to put your new personal spa. Your water will evaporate over time, so the water level in your hot tub will need to be checked before each use to ensure it operates safely and efficiently.
Learn more about how to prepare for your hot tub delivery in our previous blog post!
Get a Free Backyard Hot Tub Consultation from Creative Energy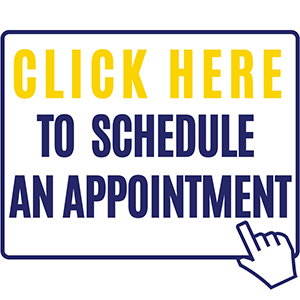 Still unsure where to put your new hot tub? To get you on the right track for purchasing a new hot tub, Creative Energy offers free backyard consultations. During our consultation, we will measure your space, suggest the best areas for placement, and pre-plan your hot tub delivery and installation.
Contact the Bay Area's premiere Hot Tub providers at Creative Energy for your free backyard consultation today! Or schedule an appointment to visit one of our showrooms in San Rafael, San Mateo, or Concord to speak with our hot tub specialist.