From athletes to influencers, everyone seems to be talking about ice baths. With over 450,000+ posts hashtagged #icebath on Instagram, cold plunging is clearly revolutionizing the health industry—and for a good reason. If you're curious about cold water therapy and want to learn more about these invigorating dips, this guide explains some exciting cold plunge benefits you won't want to miss out on.
From enhanced muscle recovery, dopamine boosts, improved mental clarity, and more, read on to learn more about the unbeatable therapeutic advantages of cold water therapy.
Benefits of a Cold Plunge Tub
Over the past few years, cryotherapy (cold water therapy) has become an internet sensation. Whether you're an athlete, a wellness enthusiast, or simply someone intrigued by the idea of plunging into icy waters, cold plunge tubs offer a plethora of benefits that can transform your overall well-being. Let's dive into some examples of the benefits a cold plunge tub can provide.
1. Reduces Muscle Soreness
One of the top reasons why people love cold plunge therapy is the effect it has on your muscles. When you immerse yourself in cold water, the low temperature will stimulate your blood vessels and cause them to contract. These contractions can slow swelling and ease that soreness you typically feel in your muscles after a workout.
2. Boosts Recovery Time
If your muscles are worn out after an intense workout, a cold plunge is an excellent way to boost your recovery time. Immersing yourself in cold water below 59°F after exercising can not only soothe already sore muscles but also delay the onset of that all-over ache you feel in the hours following a workout. Lowered inflammation and decreased fatigue are also some key cold water therapy benefits that may assist with recovery time after exercise.
3. Boosts Immunity
When you're submerged in cold water for long enough, this can stimulate your body's natural production of leukocytes, a type of white blood cell that fights infection and boosts immunity. Cold water plunges also cause your lymphatic system to contract, which promotes the flow of fluid through lymph nodes. This helps your body detox, lowers inflammation, and strengthens your immune system overall.
4. Improves Circulation
If you're experiencing poor circulation, a cold plunge might be just the thing you need to get that blood flowing. Taking a cold plunge stimulates your heart to pump blood throughout your entire body more efficiently, supplying oxygen and nutrients to areas that need special attention— like recovering muscles.
5. Fights Anxiety and Depression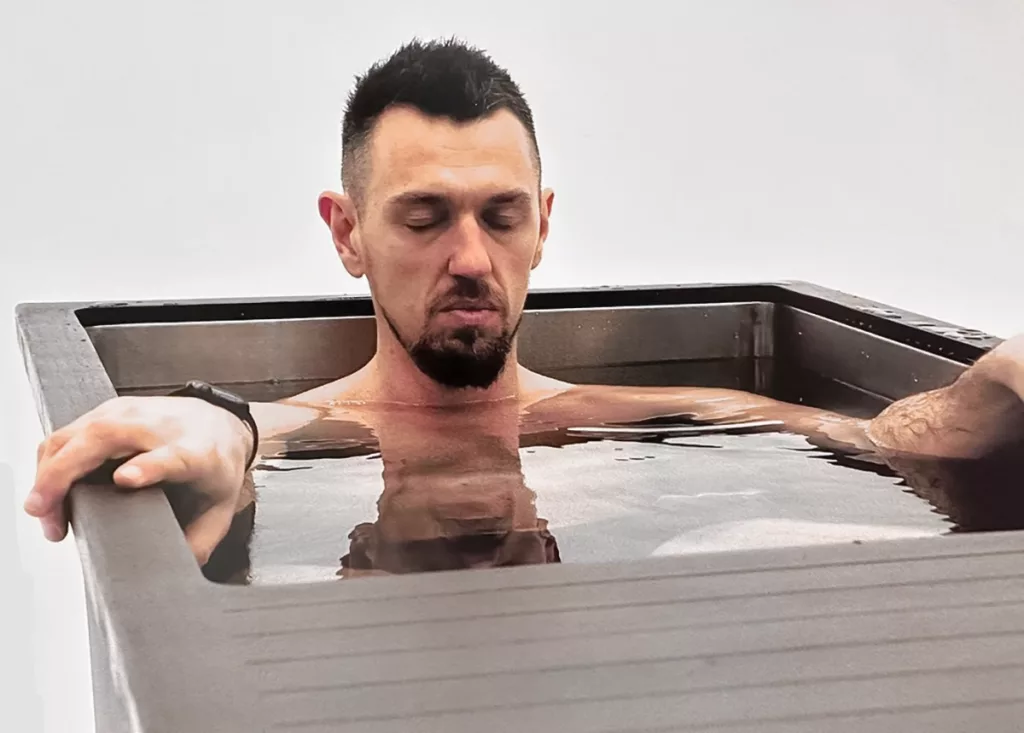 Dopamine is the pleasure and reward chemical our brain produces that makes us feel happy. Like reading a good book or laughing at a funny cat video, cold plunges can stimulate the production of dopamine, which aids your body's natural fight against anxiety and depression. In fact, studies have found that cold water plunging can increase the dopamine levels in our brains by 250%.
6. Stimulates Resting Metabolism
Did you know cold plunges work wonders for promoting a healthy metabolism? During a cold plunge, your body will require more energy to keep you warm. This naturally stimulates your metabolism, which is the process your body goes through to convert food into energy. A stimulated resting metabolism can aid in weight loss, promote healthy energy levels, and even improve your sleep.
7. Enhances Sleep Quality
Cold plunges are a great way to improve your sleep cycle and overall energy levels. Cold water therapy boosts metabolism and helps regulate your body's natural production of melatonin, which makes it easier to maintain natural energy levels throughout the day and fall asleep at night. It also aids with stress regulation, which can work wonders for struggling sleep schedules.
8. Promotes Healthy Hair and Skin
Who doesn't want healthier hair and skin? With cold plunges, you can enjoy the benefits of tightened pores, which gives your skin a more youthful and healthy appearance and also reduces the likelihood of breakouts. Plus, cold plunges stimulate your hair follicles, which encourages healthy growth and thickness.
9. Improves Alertness and Focus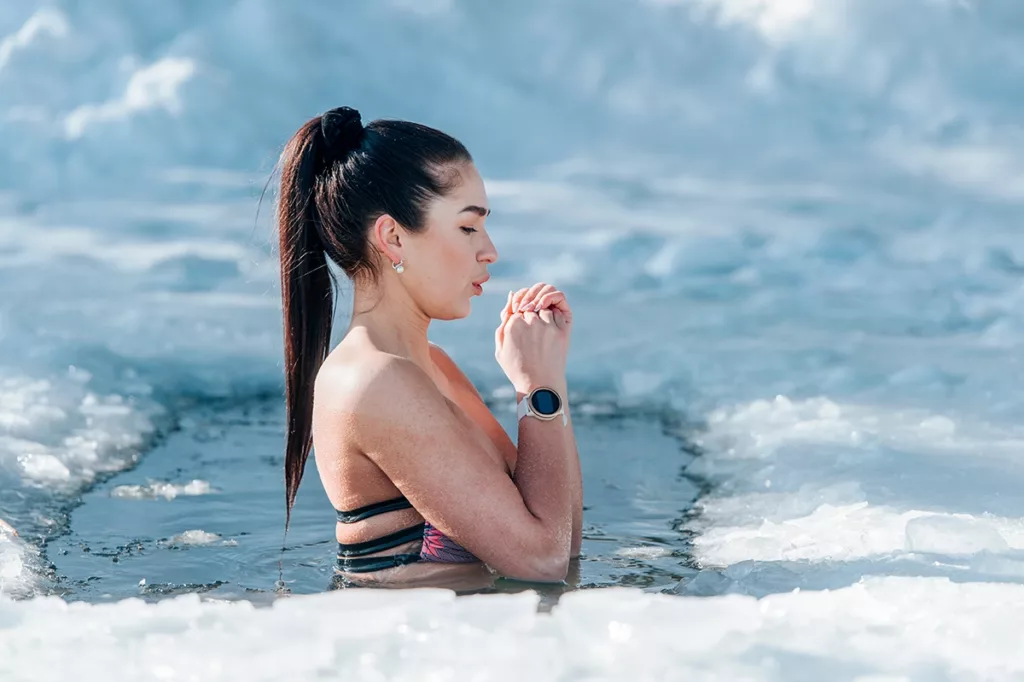 Cold plunges cause your body to produce a neurotransmitter called norepinephrine, which helps regulate our concentration, focus, and mood. By adding cold plunge therapy to your normal wellness routine, your brain naturally becomes more alert and focused throughout the day.
10. Aids with Stress Regulation
Cold plunges put your body in a controlled, and safe state of hormetic stress, also known as "good stress". Hormetic stress naturally stimulates the neuro pathways necessary for conditioning our stress tolerance and decreases our body's sensitivity to external stress factors. The more often you take cold plunges, the better your body becomes at regulating responses to physically and mentally challenging environments. This makes it easier to tackle future challenges too, making cold water therapy a great endurance exercise for athletes.
Benefits of Arctic Plunge Cold Plunge Tubs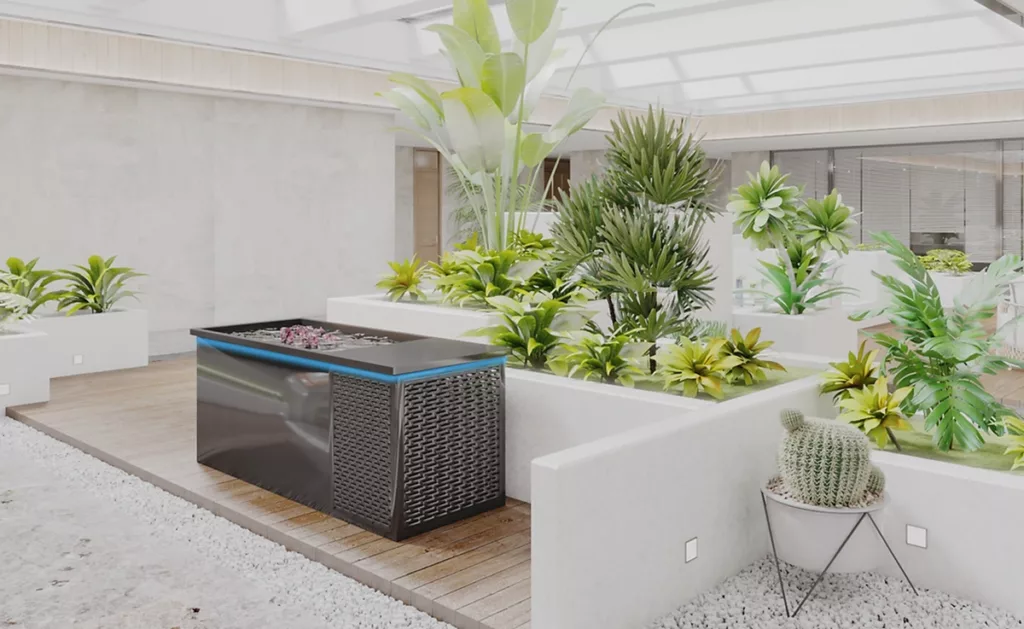 With an Arctic Plunge Cold Plunge Tub experiencing the power cryotherapy right in your own home has never been easier. From their simple, four-step installation process to their incredibly easy cleaning and maintenance requirements, Arctic Plunge Cold Plunge Tubs offer so many unparalleled benefits:
Easy to Install
Cold plunge therapy has so many complex health benefits—but the process itself is actually pretty simple! With Arctic Plunge tubs, you don't have to worry about complicated installation or plumbing requirements. Setup is as easy as plugging in your tub, filling it with water, and waiting for it to cool.
Easy to Clean
The Arctic Plunge tub is easy to clean, thanks to its stainless-steel interior, which is naturally bacteria-resistant. When cleaning your cold plunge tub, all it takes is gentle soap and a quick rinse with water. We recommend cleaning the filter once a month and replacing it every three months for the purest possible plunges.
Lightweight and Durable
Arctic Plunge cold tubs are crafted from stainless steel and aluminum, making them extremely durable and lightweight. In fact, with a dry weight of only 275 lbs, Arctic Plunge offers some of the lightest cold plunge tubs available.
Small and Compact Footprint
The small, compact footprint of Arctic Plunge cold tubs makes them suitable for almost any setup. These cold plunge tubs are great for small spaces, including patios, decks, garages, apartments, home gyms, and more. Whether you want to take a peaceful plunge outside for additional cold exposure or you prefer to take soak indoors, Arctic Plunge tubs are versatile enough to let you enjoy the best of both worlds.
Energy Efficient
With an Arctic Plunge cold tub, you can enjoy the benefits of cold water therapy without causing your energy bills to skyrocket. These cold plunge tubs have functions in place to conserve water and can reach temperatures as low as 37 degrees while still keeping energy usage low. Plus, every Arctic Plunge cold tub comes with a free cover that helps keep your water at a consistent temperature and reduces evaporation.
Experience the Transformative Benefits of Cold Plunge Therapy
Cold water therapy has been around for centuries, thanks to the countless therapeutic benefits it can provide. An Arctic Plunge tub will let you experience these benefits for yourself, right at home. With decades of experience in the Bay Area, Creative Energy is your go-to supplier for all your cold plunge needs.
Request More Info About Arctic Plunge Cold Plunge Tubs
"*" indicates required fields