Benefits that Prove Buying a Gas Fireplace Is Totally Worth It
Summer is coming to a close, and many Bay Area residents are getting ready to get cozy with the addition of a new fireplace! If you are one of them, you'll be happy to hear that Creative Energy has been the Bay Area's premiere fireplace provider for over 40 years! If you are wondering if a gas fireplace is worth it, our experts are here to give you multiple benefits that prove this is a purchase you won't regret.
The Benefits of Buying a Gas Fireplace for Your Home
1. Gas Fireplaces are Incredibly Realistic
If you're concerned you will have to sacrifice the appeal that comes with a wood-burning fireplace, you are in luck! The artificial wood in gas fireplaces looks incredibly realistic and can bring much-needed ambiance to a space. With realistic ceramic logs and embers in our gas fireplaces, you still get to enjoy the look and feel of a traditional wood-burning fireplace.
2. Gas Fireplaces are Energy Efficient
When it comes to efficiency, gas-burning fireplaces have other fuel types beat. The use of gas gives you full control over how much fuel you use at a time. You can easily adjust the amount of gas used, and turn it off completely with the flip of a switch. Gas fireplaces are also much more environmentally-friendly since you aren't creating smoke by burning wood or other plant-based materials.
3. A Gas Fireplace is Easy to Use
Wood burning fireplaces can require a little more know-how compared to gas-burning models. Gas fireplace inserts eliminate the time-consuming and sometimes messy task of lighting and maintaining a wood-burning fire. Setting up the wood to easily ignite and allow adequate airflow comes with experience. Manipulating the amount of heat output with a wood-burning fireplace can also be tricky.
With a gas fireplace, you can easily ignite it with the flip of a switch and adjust the temperature just as simply.
4. Gas Fireplaces are Low Maintenance
A gas fireplace requires minimal maintenance and very little upkeep between uses. You won't need to worry about shoveling out ashes or other wood debris. Your gas insert will create less mess and require much less cleaning to remain immaculate.
No matter what type of fireplace you choose, it is going to require regular inspections to ensure it stays in tip-top shape and performing at it's best. At Creative Energy, we make it easy to request a fireplace technician and maintain an annual inspection schedule.
5. A Gas Fireplace Will Still Work During a Power Outage
No power? No problem! In the event of a power outage, a gas-burning fireplace will still work just fine. It can provide much-needed light and warmth, even if your power goes out. Many Bay Area homeowners are adding gas fireplaces to their homes as annual power cottages become more common.
Staying safe and being prepared is essential during a power outage. To help ensure your fireplace is ready to be used safely and efficiently in the event of a power failure, read our "5 Gas Fireplace Safety Tips".
6. Gas Fireplaces Produce No Smoke or Embers
If you enjoy the cozy warmth and inviting ambiance of a fireplace but are sensitive to the smell of smoke, a gas fireplace will be perfect for your home. Since no physical material is burning, there will be no sparks, burning embers, smoke, or other fumes to worry about with a gas fireplace. This is a safer option if you have children or pets in your home.
Find the Best Gas Fireplaces for Your Home at Creative Energy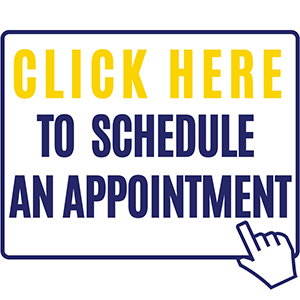 Contact Creative Energy before temperatures begin to drop, and learn more about which type of gas fireplace is best for your home and lifestyle. Our team can provide expert knowledge about selecting and installing the perfect gas fireplace for your unique needs.
Contact us or schedule an appointment at one of our San Francisco Bay Area showrooms in San Rafael, San Mateo, and Concord, and take the first step towards the new fireplace of your dreams!