Spruce Up Your Backyard This Summer With These Must-Have Accessories
If you are feeling like your backyard space isn't as inviting or comfortable as you would like, it may be time for a makeover! If you want to create a fun space for your family, or just a welcoming area to relax, our team at Creative Energy is here to help.
Create the Ultimate Summer Hangout Spot in Your Own Backyard
Falling in love with your backyard all over again doesn't require a huge remodel or months of planning. You can get everything you need for the backyard of your dreams from Creative Energy!
Here are 3 stunning backyard accessories that will help you make the most out of your summer:
1. Beat the Heat with a Swim Spa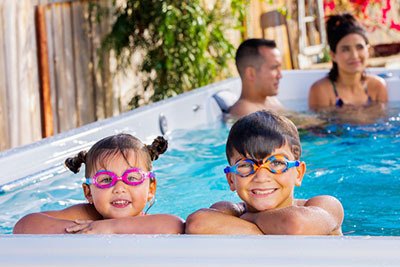 Adding a swim spa to your backyard is the ultimate Summer buy! All of our swim spas combine aquatic fun with the relaxing perks of a hot tub all in one! Like a traditional swimming pool, Endless Pool Swim Spas are designed with fun in mind, but in a more space-efficient way, and with so many more benefits.
Customize Your Swim Spas for Fun for the Whole Family
Endless Pools are great for swimming, relaxing, playing, and can be customized in many ways. You can personalize your swim spa with LED lights, waterfalls, high-end stereo systems, and even aquatic fitness equipment!
2. Enjoy Your Backyard Day or Night with a Fire Pit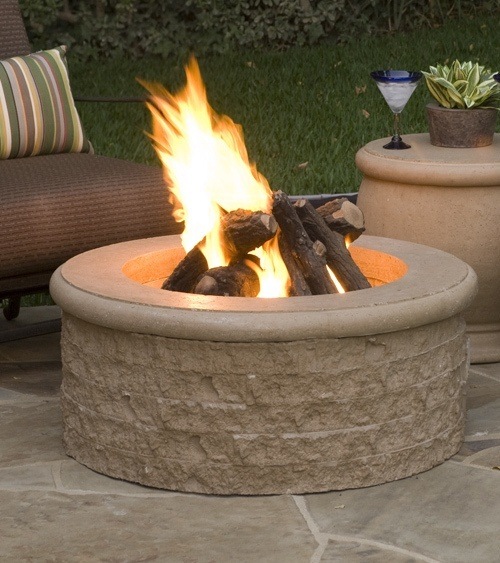 Create an inviting area for friends and family to gather around this summer with a stylish fire pit. All of our fire pits are artistically designed and easy to operate, making them a useful and decorative addition to any outdoor space. With a large variety to choose from, we are confident we can help you find the perfect design to match any unique style.
Eco-Friendly Fire Pit
Traditional fire pits that burn wood release smoke into the air, which can be harmful to the environment as well as your lungs. In response to this, many homeowners are turning to eco-friendly alternatives. All of our fire pits at Creative Energy run off natural gas or propane-fuel and are designed to have little-to-no impact on the environment. You will be able to enjoy a beautiful evening around the fire without worrying about air pollution!
3. Relax and Unwind With an Outdoor Hot Tub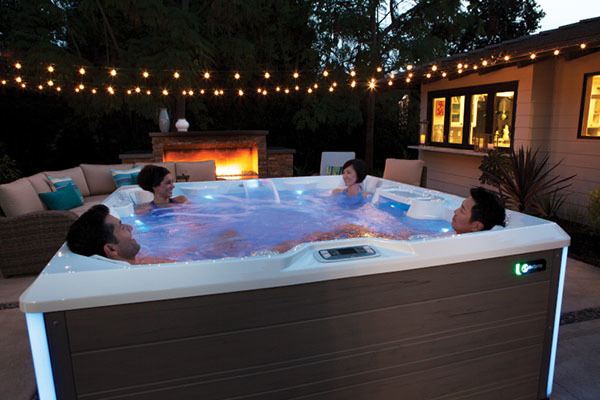 Enjoy the privacy and tranquility of your own personal oasis when you add a hot tub to your backyard. With a personal spa, you can create a space that's both relaxing and inviting – all with one purchase! Entertain and unwind with your friends or family, or enjoy a mellow solo retreat in your own backyard.
Not only can a personal spa help you maximize your outdoor space it can also promote a healthier lifestyle and allow you to feel your personal best every day.
The Health Benefits of Hot Tubs:
Improved sleep
Relieve of common aches and pains
Destress
Improved circulation
Relieve headaches and sinus pressure
Relax sore muscles
Read our blog to learn "5 Ways Hot Tubs are Good For Your Health" to learn more about all the amazing benefits of regular spa soaks.
Get Full-Service Delivery for Every Purchase from Creative Energy
Anytime you buy a hot tub, fire pit, or swim spa from Creative Energy, our professional technicians will do all the set-up for you. With our full-service delivery, we can ensure your new backyard accessory is ready to go as soon as it arrives. If your purchase includes any custom accessories, our team will gladly install those as well.

Creative Energy showrooms are open for social distancing approved appointments. Schedule a time to stop by one of our three San Francisco Bay Area showrooms in San Rafael, San Mateo, and Concord.!