The Cape Cod by Lopi is the most beautiful, flush cast iron wood fireplace insert on the market. The stunning cast iron design, subtle detailing and large viewing area of the single door complement all interior styles, from traditional to contemporary. This wood insert features a three-sided convection chamber, seamless 6″ flue and kiln-fired refractory firebrick. The Cape Cod also has the highest BTU output of any flush wood burning insert, providing 73,000 BTUs distributed by a 180 CFM convection fan, which circulates the heat up to 2,000 square feet. Its advanced combustion system also allows for fires that burn longer and more efficiently, with less wood and burn times up to 10 hours.
The Cape Cod wood fireplace insert features the revolutionary GreenStart Option. GreenStart is a patent-pending ignition system for the modern wood burner; just load your wood and push a button! We've completely eliminated slow, cracked open door startups and laboring over fickle newspaper.
Click here to watch a GreenStart video demonstration.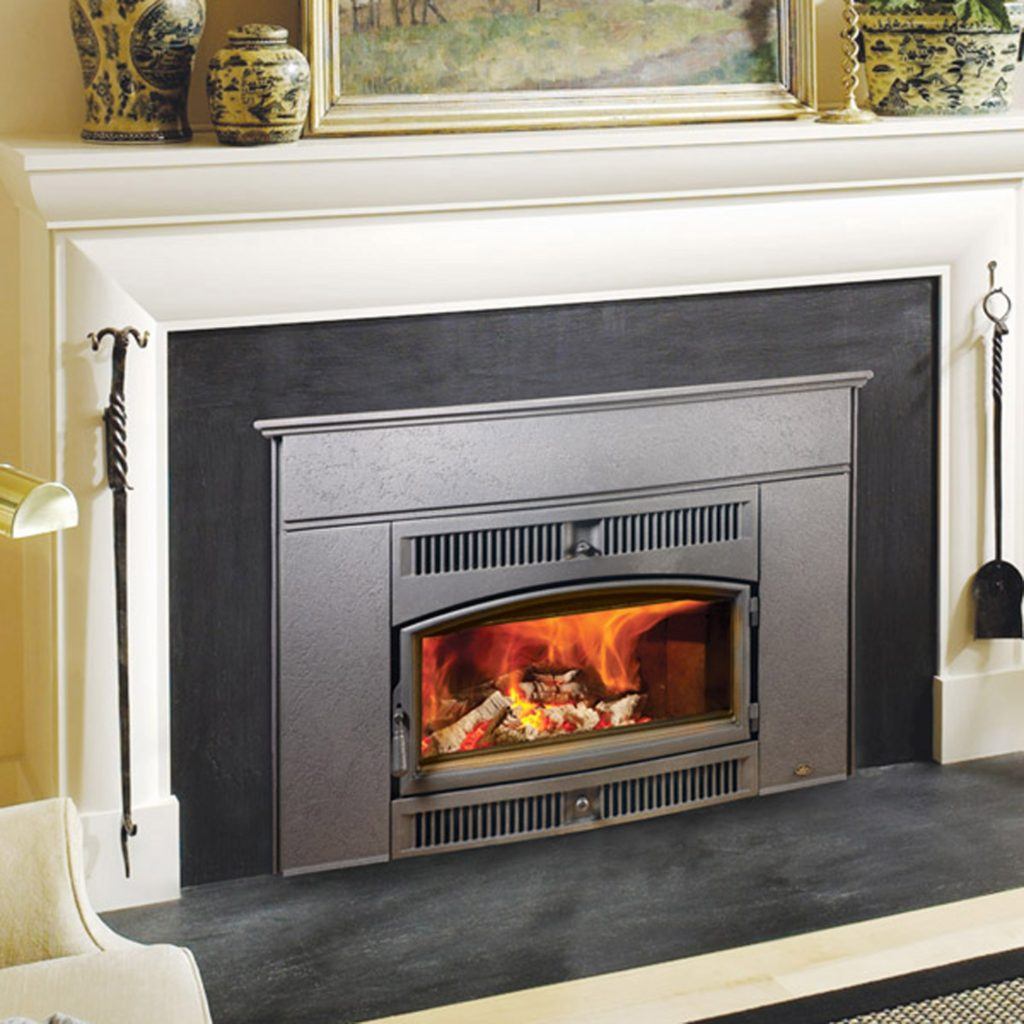 Specifications
Heating Capacity:

1,200 to 2,000 Sq. Feet

Heat Output:

73,300 BTU's / Hour

Steady State Efficiency:

Up to 76.9%

Maximum Burn Time:

Up to 10 Hours

Firebox Size:

2.2 Cubic Feet

Maximum Log Size:

24"

Emissions:

4.4 Grams Per Hour

Weight:

500 Pounds

Construction:

Cast Iron, 5/16" to 1/4" Steel Plate
Dimensions / Installation / Documentation