Get a FREE Aquabike and a FREE Music System
Purchase any Endless Pools Swim Spa and Get a Free Aquabike and Music System!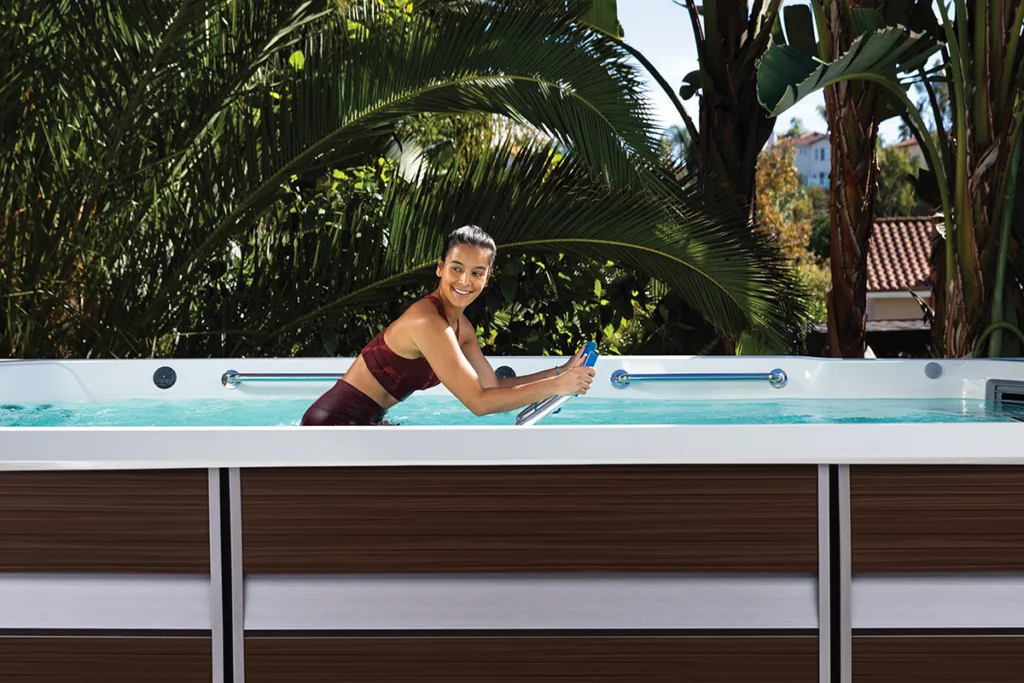 Get ready to take your swimming to the next level with our exclusive Swim Spa Rock N' Ride Sales Event! From March 1-31, 2023, buy any Endless Pools Swim Spa from Creative Energy and get a FREE Aquabike and built-in Music System.
FREE Swim Spa Aquabike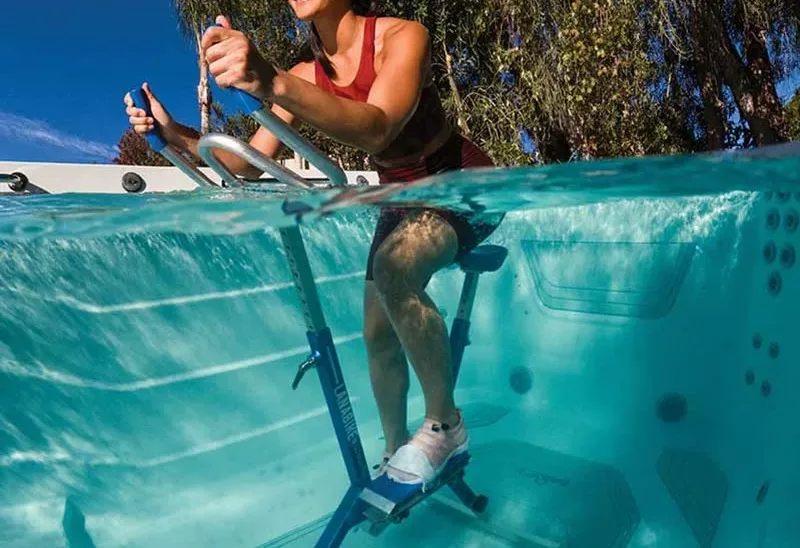 By buying your swim spa in March, you increase its functionality without paying more money! Discover the sheer joy of cycling in a swim spa with your free Auqabike!
Cycling in water is a fantastic, fun, and therapeutic way to stay fit, burn calories, get your cardio going, and generate those endorphins! The Aquabike legs, handlebars and saddle adjust, so you and other family members can get a good fit. The pedals also adjust to desired resistance.
FREE Built-In Music System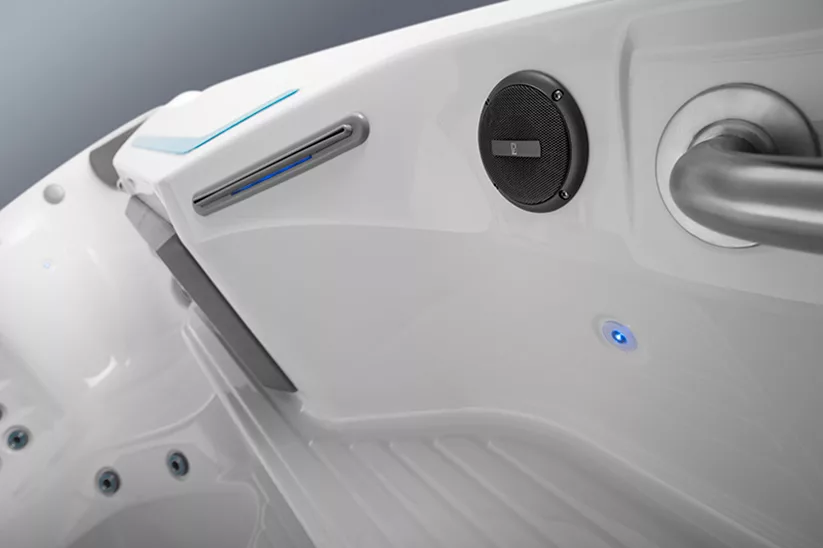 With your new swim spa purchase before March 31, you can take advantage of adding on a Music System at no additional cost. Access all your favorite tunes or listen to a podcast while you work out.
The Endless Pools Bluetooth®-enabled Music System has eight speakers and a subwoofer, so you'll get clear, full sound quality quality from anywhere in your swim spa. You can pair it with any compatible Bluetooth-enabled music player, or just pair to your phone, for endless music in your Endless Pools swim spa!
Your health and wellbeing are supported by more than just exercise alone. With an Endless Pools Swim Spa can you sink into total mind-body wellness. Experience the ultimate in aquatic fitness and relaxation with a new Swim Spa, featuring hydromassage jets, adjustable swim current, low-impact exercise equipment, and fun quality time with family and friends – all in one amazing package.
Don't miss out on this limited-time offer to enhance your Swim Spa experience with a FREE Aquabike & built-in Music System, now through March 31, 2023! Choose from a wide selection of models and sizes available at any of our Bay Area showrooms.
Call or stop into one of our award-winning San Rafael, San Mateo, and Concord showrooms to learn more! *Cannot be combined with other offers. Some restrictions apply. See store for details.
---
Need More Reasons to Get a Swim Spa?
Savings aren't the only reason to purchase a swim spa today. Check out some of the many reasons people love their Endless Pool Swim Spa.
Getting A Full Body Workout at Home
Starting a workout routine in March will give you plenty of time to get in shape for summer activities and fit back into the swimsuit after the holidays. With a backyard fitness system, all contained in your swim spa, you won't need to go anywhere or get a gym membership!
Plus, March is National Athletic Training Month! What better way to celebrate? Begin spring training with laps and cycling in the therapeutic water of your backyard swim spa.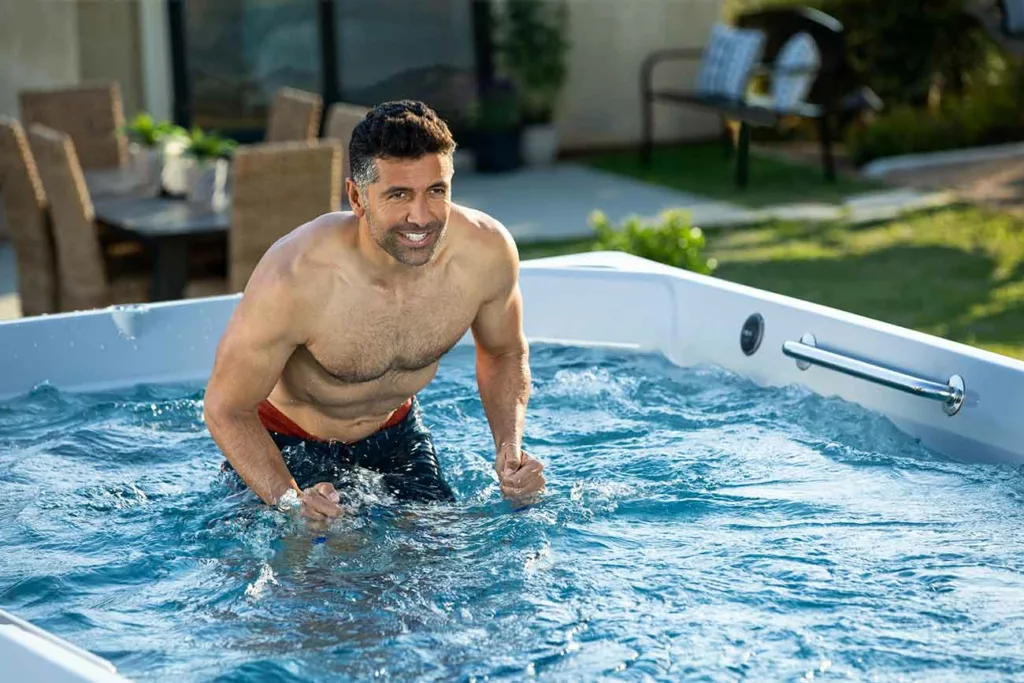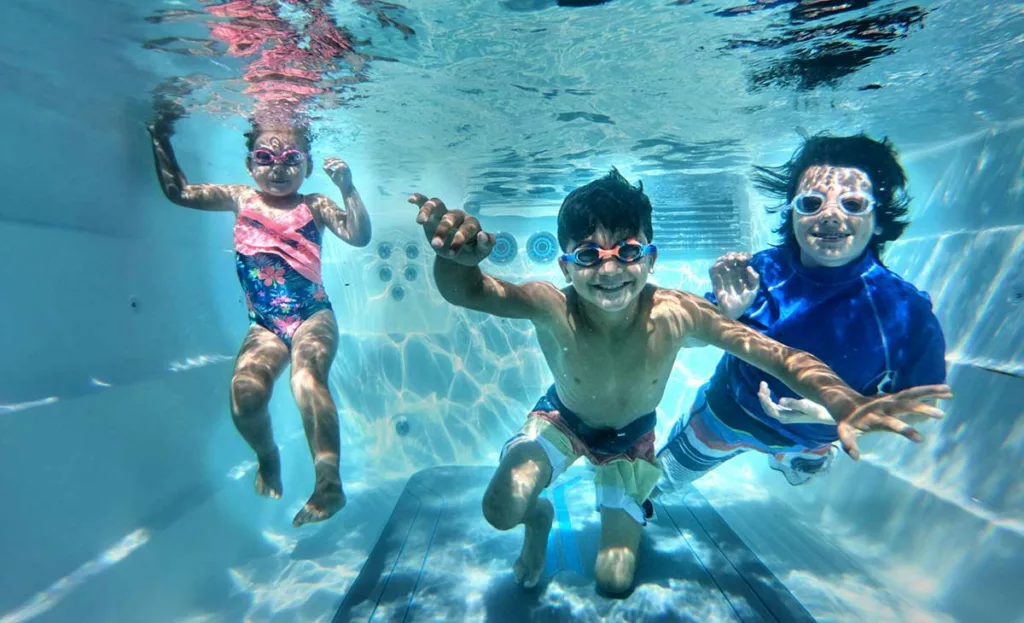 Year-Round Fun for the Whole Family
Swim Spas provide year-round entertainment for the whole family no matter what level of swimming experience you have. Whether you're a professional athlete or just learning how to swim, there is something for everyone to love about an Endless Pool Swim Spa. If you have children at home, having a swim spa is a great way to keep them and their friends occupied as the weather warms and kids get spring fever. Your will be the place to be, with no transport required.
Enjoy Your Swim Spa Day or Night
There's just something magical about a twilight swim. You can't get that in an indoor pool, and the voices, commotion, and loud music at public or gym outdoor pools tend to break that spell. Find your Zen in your own backyard swim spa. Sunsets in California in March are from 5:49 pm on March 1 to 7:13 pm on the March 31. A perfect break in the day, before or after dinner.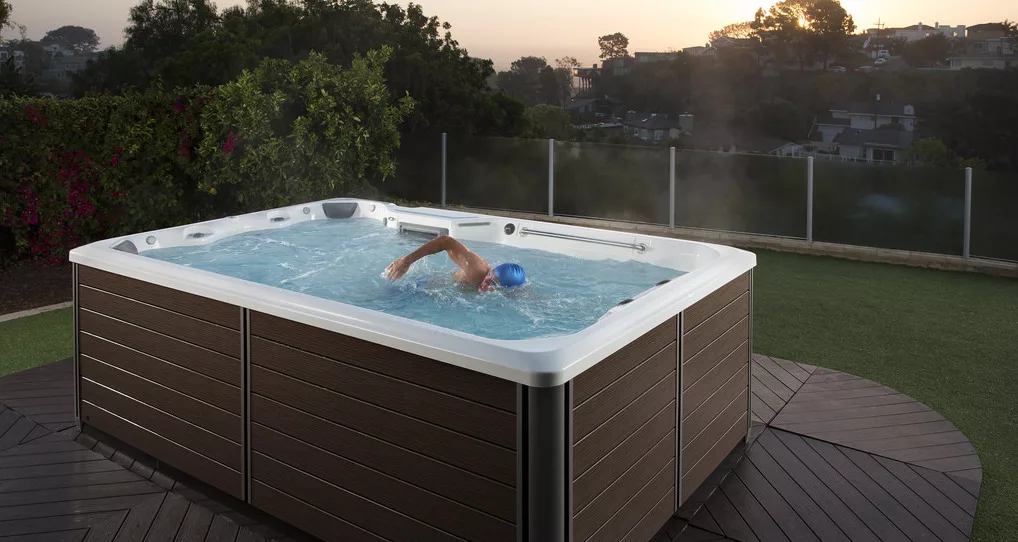 Get Full Service Delivery and Installation from Creative Energy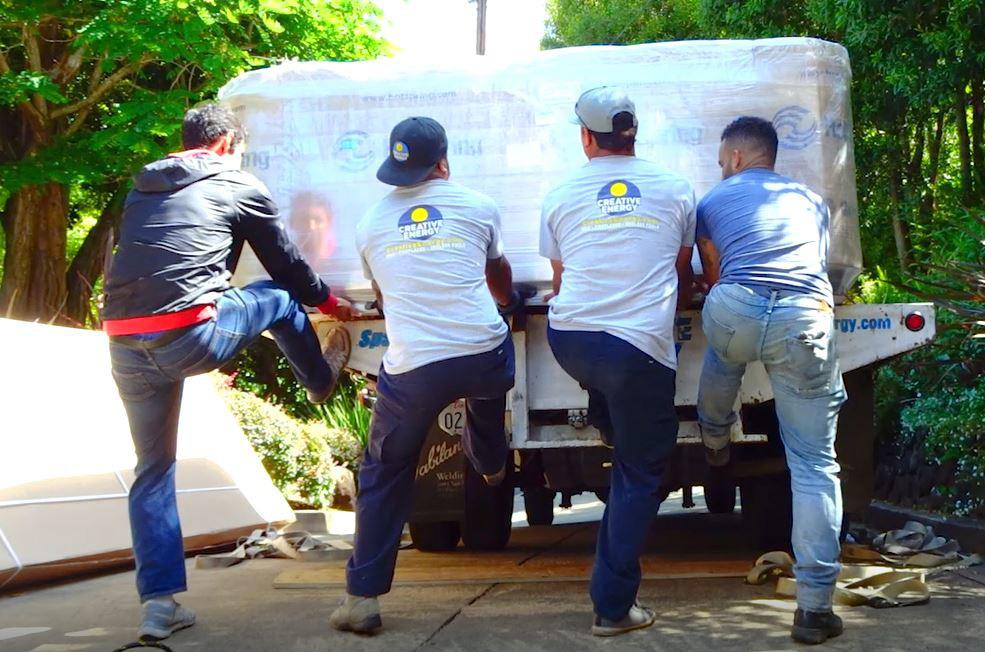 At Creative Energy, we provide white glove delivery and installation. Your swim spa will be fully installed, and no mess will be left behind.
Sink Into Total Mind-Body Wellness with a Swim Spa from Creative Energy
The expert team at Creative Energy is here to help you find the best swim spa for your home, lifestyle, and budget. Join the leagues of happy swim spa owners, and experience the ultimate in aquatic fitness and relaxation.
Visit any of or our convenient Bay Area locations in San Rafael, San Mateo, and Concord, today.