Beauty and performance are the trademark features of the DVL. As for performance, the 40,000 Btu DVL is designed to heat up to 2,000 sq. ft. and provide cost-saving efficiencies of up to 79.3% for natural gas and 81.2% for propane. The DVL Insert will transform your drafty masonry or metal, zero clearance fireplace into the focal point of your home. It circulates warm air throughout your home using a quiet, powerful built-in blower (yet can provide heat even if the power goes out). The DVL is the ideal choice for heating medium to large homes.
The Avalon DVL GSR insert features the revolutionary Ember-Fyre™ Split-flow Burner, selected by Popular Science® as one of the TOP 100 ACHIEVEMENTS IN SCIENCE AND TECHNOLOGY! The realistic Ember-Fyre™ "wood like" flame, along with the heat output can be controlled by the convenient GreenSmart gas system. The GreenSmart Comfort Control™ feature allows you to turn off part of the burner with the push of the button to really turn down the heat while maintaining the fire and glowing embers. This allows you to comfortably be able to use your fireplace year around. The DVL GSR insert comes standard with a quiet convection blower that is ideal for circulating the fireplace warmth quickly and evenly throughout the room increasing the overall efficiency of the fireplace. And now the DVL GSR insert comes standard with the very popular accent light for an added glow when the fireplace is on or off really showcasing the fireplace in every setting.
The GreenSmart Intermittent Pilot Ignition (IPI) allows you to run your fireplace in either standing pilot mode – where the pilot flame stays on which is ideal in really cold climates where it is important to maintain a draft for proper operation, or in the electronic ignition mode (GS), where your pilot flame goes out when you turn off your insert saving you precious fuel and money. This makes the DVL GS one of the most "Green" inserts you can own. The Avalon DVL GSR gas insert COMES STANDARD with the revolutionary "GreenSmart" modulating remote control. This "ultimate" hands free control gives you the ability to control virtually every function of the fireplace from the comfort of your couch. You control the flame and heat output manually, by running the fireplace on thermostat mode or setting your fireplace to the "Smart" mode. The "Smart" mode automatically modulates the fire and heat up and down to maintain the beauty of the fire and room temperature. Most gas inserts only have the ability to turn the flame on and off. Maintain the room temperature with the "Smart" mode and your room will stay at a more constant temperature and you will be able to enjoy the beauty of the fire longer using the same amount or less fuel.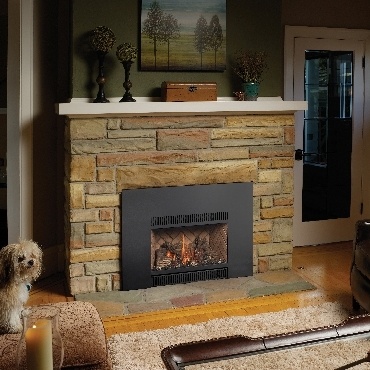 Specifications
Heating Capacity:

600 to 2,000 Sq. Feet

Maximum BTU Input:

40,000 BTU's

Overall Efficiency:

79.3% (NG) 81.2% (LP)

AFUE:

71.7% (NG) 73.4%(LP)

Fan:

Standard

Glass Size:

NA

Venting:

Dual Flex

Weight:

NA

Burner System:

Ember Fyre®
Fireplace Accessories
Faces/Doors/Grills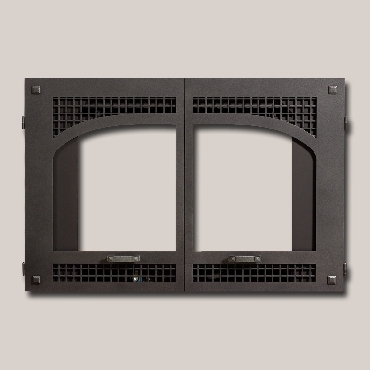 Bungalow Double Doors
Charcoal Painted Finish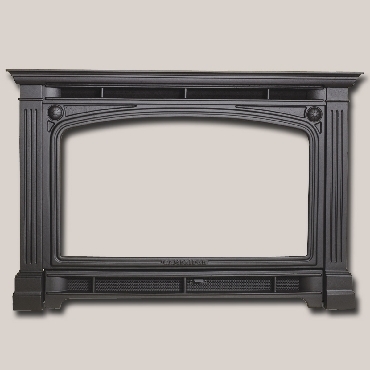 Cambridge Face
Black Painted Finish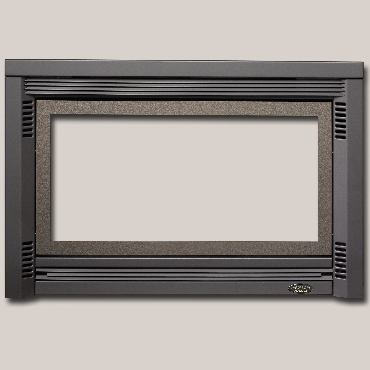 Rosario Face Bronze Door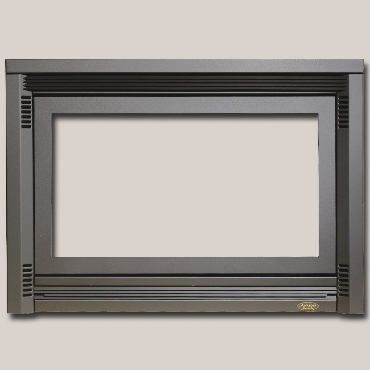 Rosario Face
Black Painted Finish
Black Painted Door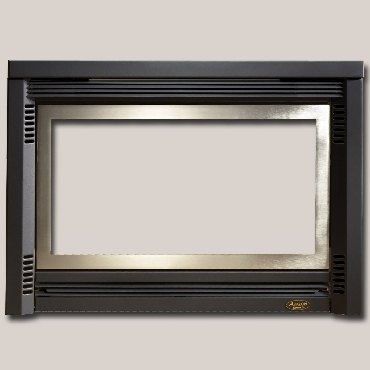 Rosario Face
Black Painted Finish
Brushed Nickel Door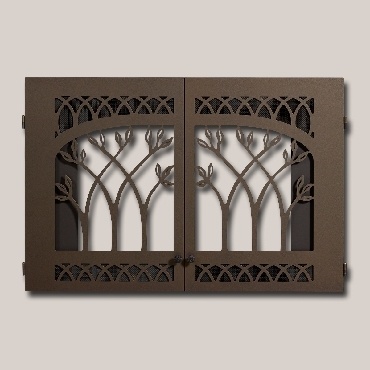 Tree of Life Double Doors
Bronze Powder Coated Finish
---
Fireback/Liners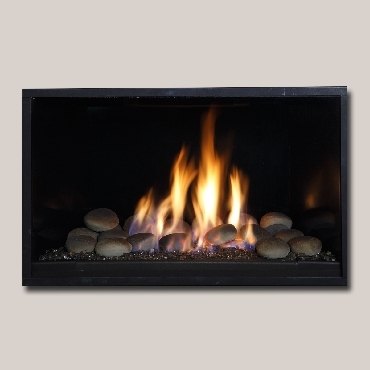 Fireback, Black Enamel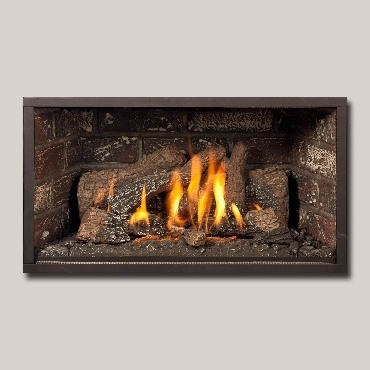 Fireback, Reclaimed Brick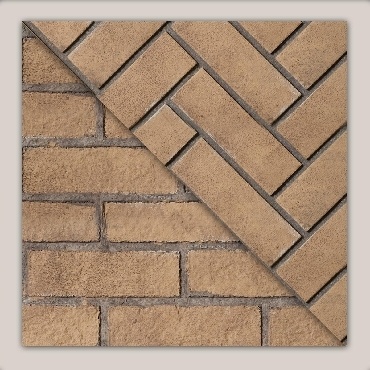 Fireback, Reversible:
Straight Brick or Herringbone
---
Surround Panels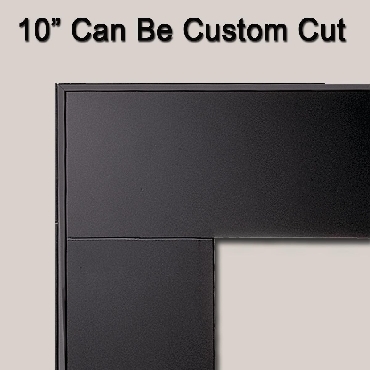 ---
Dimensions / Installation / Documentation